Yoin Reflects Japanese + Swedish Design in LED Solar Lights
Tag :
LED,LED Solar Light
Japanese design studio yoin has collaborated with mooni, a swedish solar lighting brand to create a series of LED lamps. sunlight charges the batteries during the daytime, enabling them to be used for six hours and automatically turning on in the dark. the 'chochin' piece was based on a traditional japanese lantern, it can be carried for on-the-go illumination, with its body serving as a basket to hold items. 'ishicoro', which means stone has a solar panel installed inside its lamp shade, creating a gently glowing object. formed into the shape of a classic hourglass, 'sand' features a flickering LED.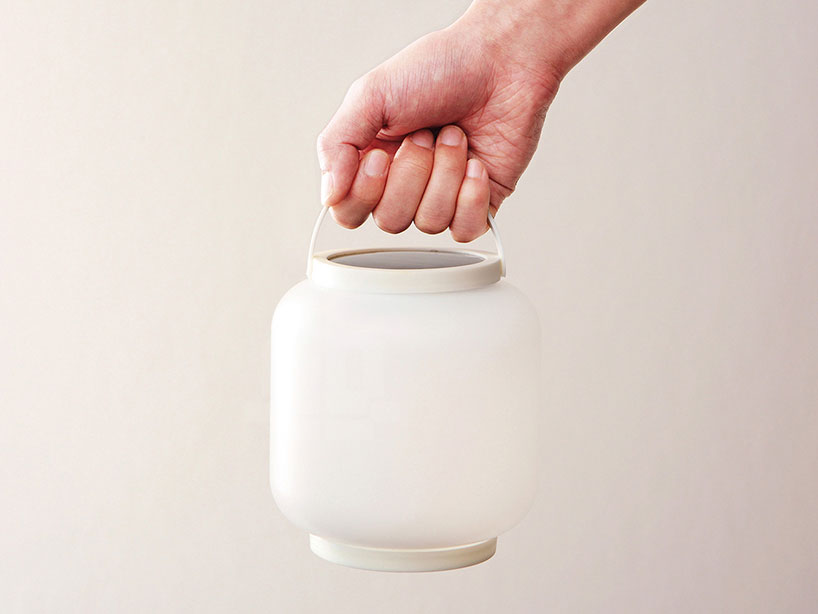 The resulting effect is a relaxing pattern that can be changed by turning it upside down, as you would with a real sandglass timer. also in the series is an outdoor lamp, 'spot' that has a minimal and simple structure to accommodate both public and private settings. the lamp is secured by sticking the pole into the ground, with the light's direction easily changed by hand.
The form of the 'chochin' lamp was based on a traditional japanese lantern,the solar lamp can be carried by its handle,the body of the lamp can be used as a basket to hold items.
Source:designboom.com