T°RED C7OLED Lamp Blends Continuous Carbon Fiber Line Into Marble Base
Designed by romolo stanco, the T°RED 'C7OLED' light combines a 4mm thick continuous carbon fiber line, two lumiblade OLEDs and a base made by marmi serafini, from a solid marble block. paying tribute to the 21st century by referencing several contemporary styles, the lamp uses this selection of composite materials in order to benefit from their high performance characteristics. it forms a unique and seemingly simple design, that unites research and technology, as well as processes and materials.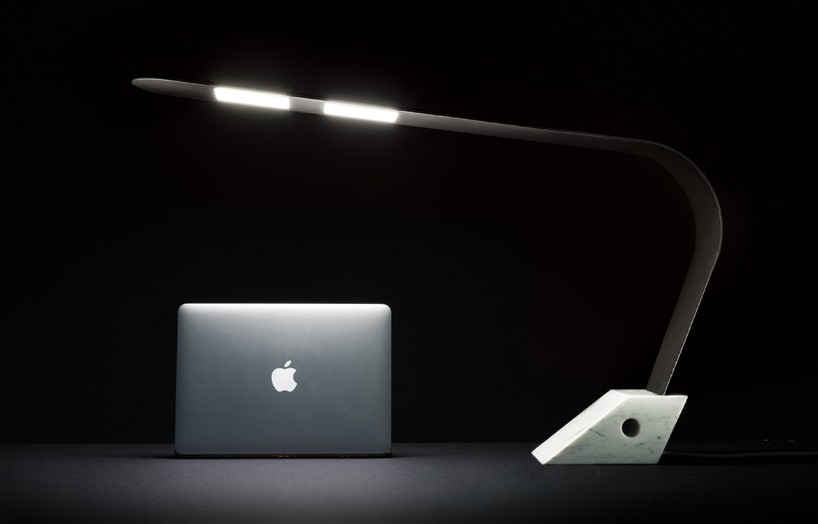 On display at spazio tadini's 'carbon fiber and design' show at the 2015 milan design week, alongside the 'bestianera' bicycle, the T°RED 'C7OLED' light strikes a geometric balance through a 88.5 cm overhang and heavy weight bottom. by blending solids, centers of gravity, functions and electronics, the lamp delivers an uncompromising lighting concept with optimal light diffusion.
Side view of the large stone foundation and the ultra thin carbon fiber overhang,the base helps strike a geometric balance,equipped with two lumiblade LEDs, it has a carbon fiber line that weights just 188 grams.
Source:designboom.com