Seoul Semiconductor Files Patent Lawsuit against U.S. TV Retailer
Tag :
Seoul Semiconductor,Patent Lawsuit,LED Backlight Patent
Seoul Semiconductor has filed a patent infringement lawsuit in Texas, USA, against Fry's Electronics, a U.S. based retail company of consumer electronics. Seoul Semiconductor has accused Fry's Electronics of selling LED TV products which infringed Seoul Semiconductor's LED patents.


According to the announcement of Seoul Semiconductor, certain LED TV products sold in Fry's Electronics stores infringed 15 of Seoul Semiconductor's patent which are related to the manufacturing processes of LED backlight units.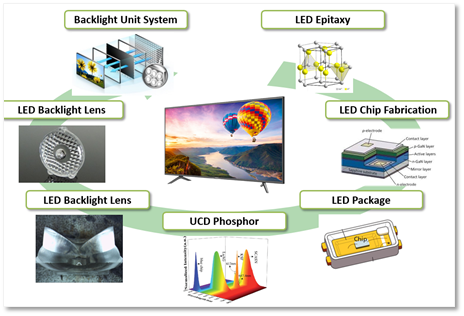 Seoul's patented technologies cover LED TV backlight unit structures, LED backlight lenses for providing uniform illumination of LED lights, UCD technology for high color gamut displays, LED packaging, LED chip fabrication, and LED epitaxy. These are significant technologies for improving the color, brightness, and duration time of all LCD light sources such as smartphones, laptops, tablet PCs and monitors as well as TVs.


Sam Ryu, Vice President of IT Business at Seoul Semiconductor, said, "To prevent distribution of suspected-infringing products, we are thoroughly investigating various global TV brand products that may infringe our patents. If these companies continue to use products that are suspected of infringement, despite our requests to stop, we will take all the necessary legal actions to the end."
Source:ledinside.com