Nemen LED Jacket Weaves Optical Fibers within Nylon and Steel Fabric
The nemen 'LED' jacket is an experimental project that integrates optical fibers woven within the fabric, to create a lighting system that is powered by dual rechargeable lithium batteries with a usage time of eight hours. its outer layer is made from a monofilament of nylon and steel materials with a polyurethane transparent film that shields the technology from water and emphasizes the inside's light depth effect.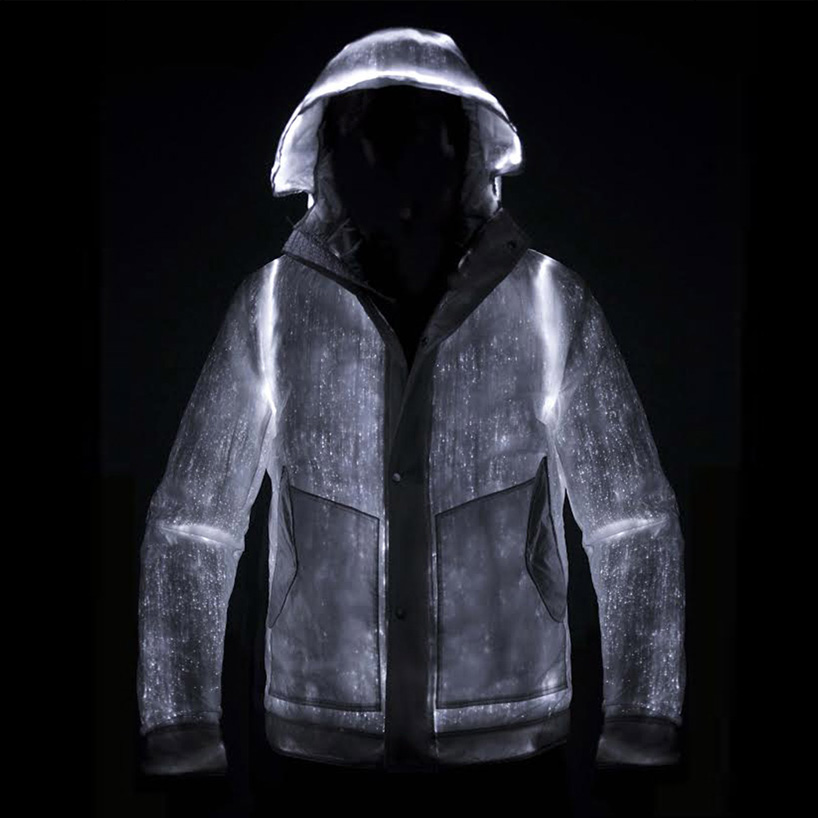 The company who fits traditional italian tailoring with high technical content, features an inner textile coated in a special aluminum finish that reflects body heat in order to ensure maximum protection from cold weather and wind. due to the complexity of the garment and the many hours needed to assemble it, nemen manufacture the product on demand for customers willing to spend $3,000.
The garment features a polyurethane transparent film that shields it from water and emphasizes lighting depth,optical fibers are woven within the nylon and steel fabric.
Source:designboom.com