Michael Suttner Invents the Lightie to Solve Worldwide Darkness
South african designer and social entrepreneur michael suttner has developed 'the lightie', a test-tube shaped light bulb that is both cost-effective and sustainable. the solar powered device is aimed at bringing a safe method of illumination to impoverished communities that still use dangerous paraffin sources. crafted to screw on and fit flush through the mouth of a standard soda bottle, the commonly available flasks are turned into energy efficient, waterproof lanterns.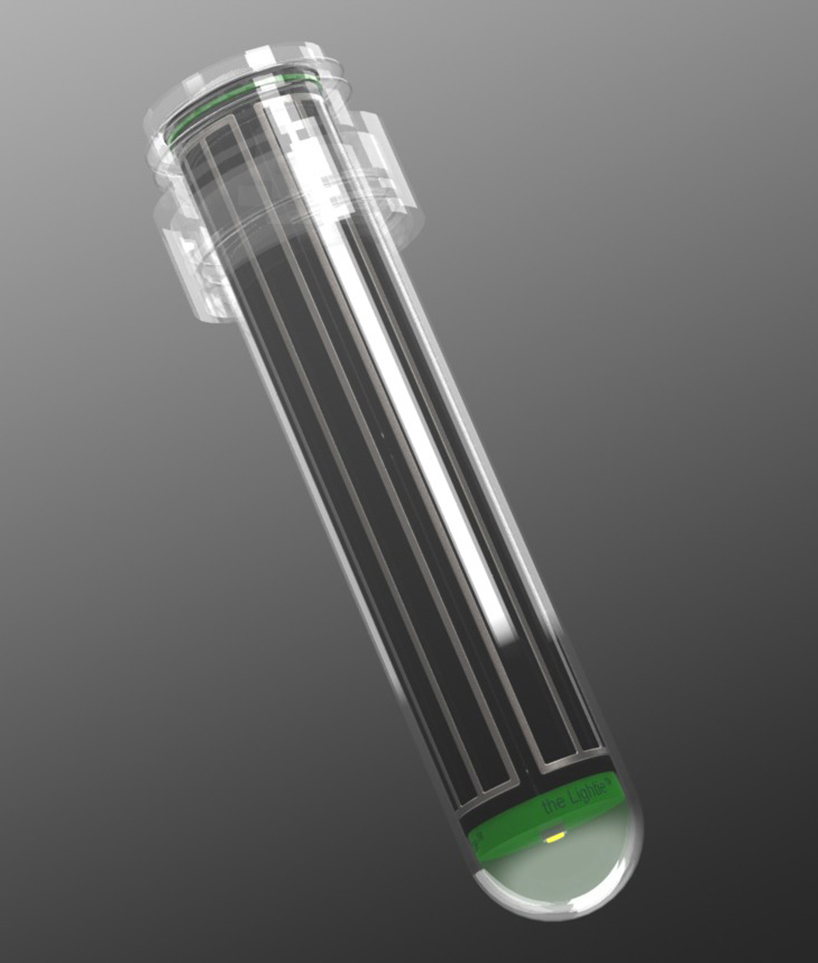 The elongated unit contains both the photovoltaic panel and its rechargeable batteries, which store energy from the sun after only 5-8 hours of exposure. the end tip of the lamp has a highly efficient 300 lumen cree LED that lasts for 3hrs on its brightest setting and around 6-8hrs at 120 lumens. 'the lightie' was shortlisted for the LEXUS design award 2014, a competition that was co-hosted with designboom, in collaboration with the japan design association NPO
'the lightie™ is an invention, which I hope will become a complete replacement to paraffin-based lighting solutions. every year fumes and fires from them kill approximately 1.5 million people world-wide, mostly women and children. millions more suffer from emphysema and other respiratory diseases, yet these dirty lighting solutions remain the go-to choice because of their short-term affordability factor and availability.' says michael suttner.
Source:designboom.com