Mari Isopahkala: Kurki LED Light
These are images of the first prototype of the 'kurki' mobile LED lamp by finnish designer mari isopahkala. the five pivoting aluminum levers can be turned 360 degrees around a central pole, wherever the user needs light. the light is switched off by gathering the levers so that they are aligned, on top of each other, and switched on by fanning them outwards away from one another. this allows the user to simultaneously adjust the look of the fixture and the amount of light it emits. each lever functions individually.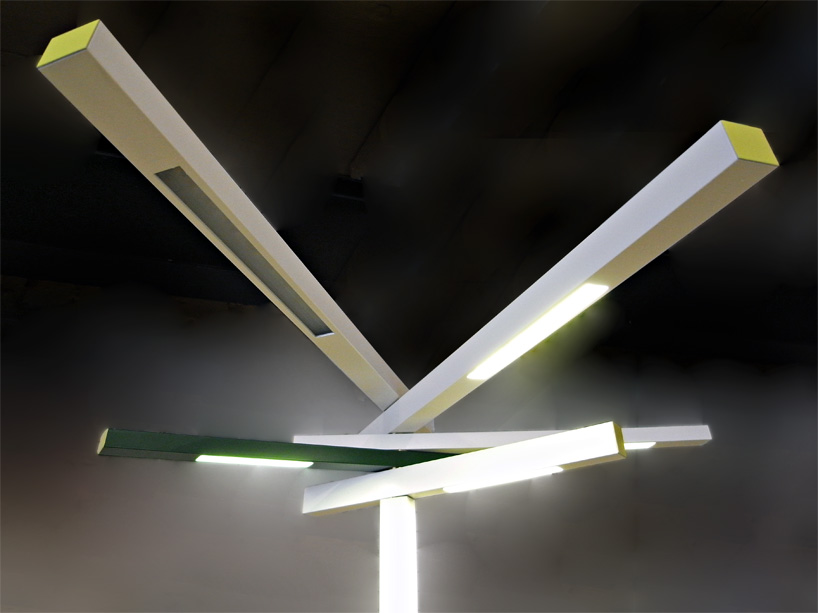 After first being exhibited at salone satellite in milan, it has been part of the exhibition 'new finnish design scenarios' during this year's ICFF new york design week.
Source:designboom.com