Leading Trade Fairs for over 30 Years, What is New in WELLMAX at the Upcoming Autumn Exhibitions?
Tag :
Canton Fair,WELLMAX,Hong Kong International Lighting Fair
With 31- year history in lighting industry, Shanghai Wellmax Lighting (WELLMAX) has been participating in the Canton Fair since its establishment. As the LED Bulb Expert, the company has impressed global clients by its eye-catching brand image, trendy products as well as professional service experience every year. What is new in WELLMAX at the 2018 autumn exhibitions?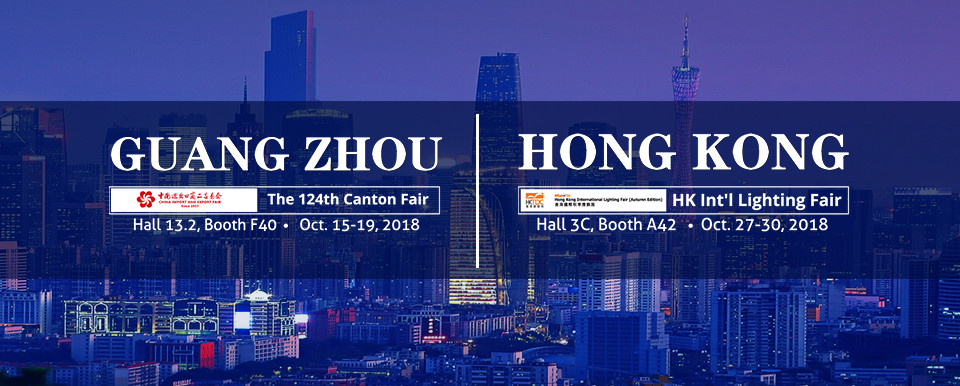 New smart product line to lead the trend in end-user market

WELLMAX, known for its strong innovation capability, will bring its new smart product-- iDREAM series to the global clients on the upcoming 124th Canton Fair and Hong Kong International Lighting Fair (Autumn Edition).


Though the penetration rate of smart lighting in home applications is still low due to the complicated operation of the products and the unfriendly systems for users, WELLMAX has been constantly improving and optimizing its product design to make it user-friendly. No tool, app, or remote required for WELLMAX's products. With existing light switch, people can easily enjoy different visual effects with WELLMAX's iDREAM series. WELLMAX launches this new smart product series for customers to experience the convenience of new "smart".


Global Distributor Program (GDP) to help customers quickly dominate the market

As LED technology upgrades faster and faster, it is extremely important for enterprises to innovate fast to keep the pace with the development of the industry. WELLMAX has a professional R&D team consisting of industry highly-qualified experts and senior engineers from Philips & OSRAM. Every feedback from the market can be quickly absorbed and actively infused in the research and development of new products. WELLMAX's products help customers to enhance the market competitiveness.


The GDP introduced by WELLMAX is to help customers expand the market share more effectively in their local market. Partners who join WELLMAX's GDP will enjoy the first priority of getting new products, faster delivery, as well as a series of marketing supports.


Since launched in June this year, the GDP has received wide attention from customers around the world. This time at the Autumn Canton Fair, WELLMAX will further expand its market through its GDP program.


Professional SKD solution to enhance customer market competitiveness

With the introduction of new policies such as tariff increase for the foreign trade market, oversea customers are facing great pessures because of the increasing cost of importing finished products. Bearing its partners' benefits in mind, WELLMAX has established a professional project team to focus on providing SKD support to help customers maintain competitiveness in their local market. WELLMAX has successfully helped customers to build LED production lines in India, Egypt, Algeria and other countries.

WELLMAX, as the LED Bulb Expert, has been innovating and upgrading its service systems, which will not only bring more values to its partners, but also enhance its leading position in the LED industry.
Source:ledinside.com