Imec to Make the Impossible Possible: Applications of Micro LED
Tag :
Imec,Micro LED Application,Conformal Structure Method,Micro LED Mass Trasferring,ITF Taiwan
Held on September 20th in Taipei, Taiwan, Imec Technology Forum Taiwan has gathered professionals from Imec's R&D center to present their cutting edge technology and achievements in hardware-software integration.


Imec focuses on developing innovative hardware with various functions such as sensing and data collecting capabilities to provide platforms for new software to process the information and to explore new intelligent applications with the data collected. The applications of Micro LED technology are also part of the innovation development which Imec has been working on with its clients.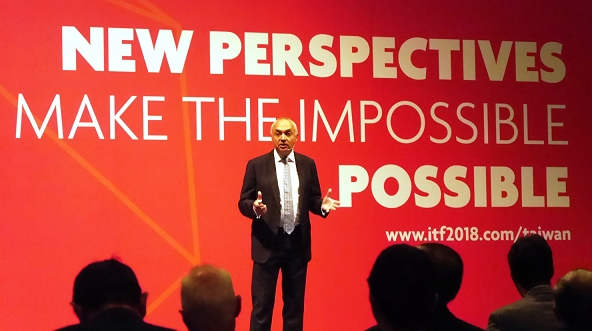 Imec Taiwan has created a method to mass transfer Micro LEDs onto flexible electronics as requested by its clients. Through the Conformal Structure Method (CSM) developed by Imec, it is possible not only to transfer LEDs in great quantities on various substrates, but also to change the spacing or pitch of the Micro LEDs during the transferring.

The Conformal Structure Method utilizes "microsprings" to simultaneously stretch the spacing between numerous Micro LEDs in two directions. With the method, it is possible to make 2D-flexible and semi-transparent packages with conventional semiconductor devices in a cost-efficient process.


Imec Taiwan's cooperation partner, Epistar, said, "We are very happy to work with Imec. Imec's engineers have great expertise in industry relevant innovations. And they have the flexibility to adapt to production line and process adjustments. We look forward to the follow-up cooperation that could yield even more valuable results for our company."
Source:ledinside.com