Imec and ITRC-NARLabs to Work on Micro LED Applications
Tag :
Imec,Micro LED,ITRC,Micro LED Application
Imec Taiwan, a subsidiary of the Belgium-based R&D institute Imec, has signed a memorandum of understanding (MoU) with Taiwan's Instrument Technology Research Center of National Applied Research Laboratories (ITRC-NARLabs) for future collaboration in developing advanced imaging and optics applications. One of the focal points of the cooperation is to enhance the development of Micro LED and to explore further applications of the technology.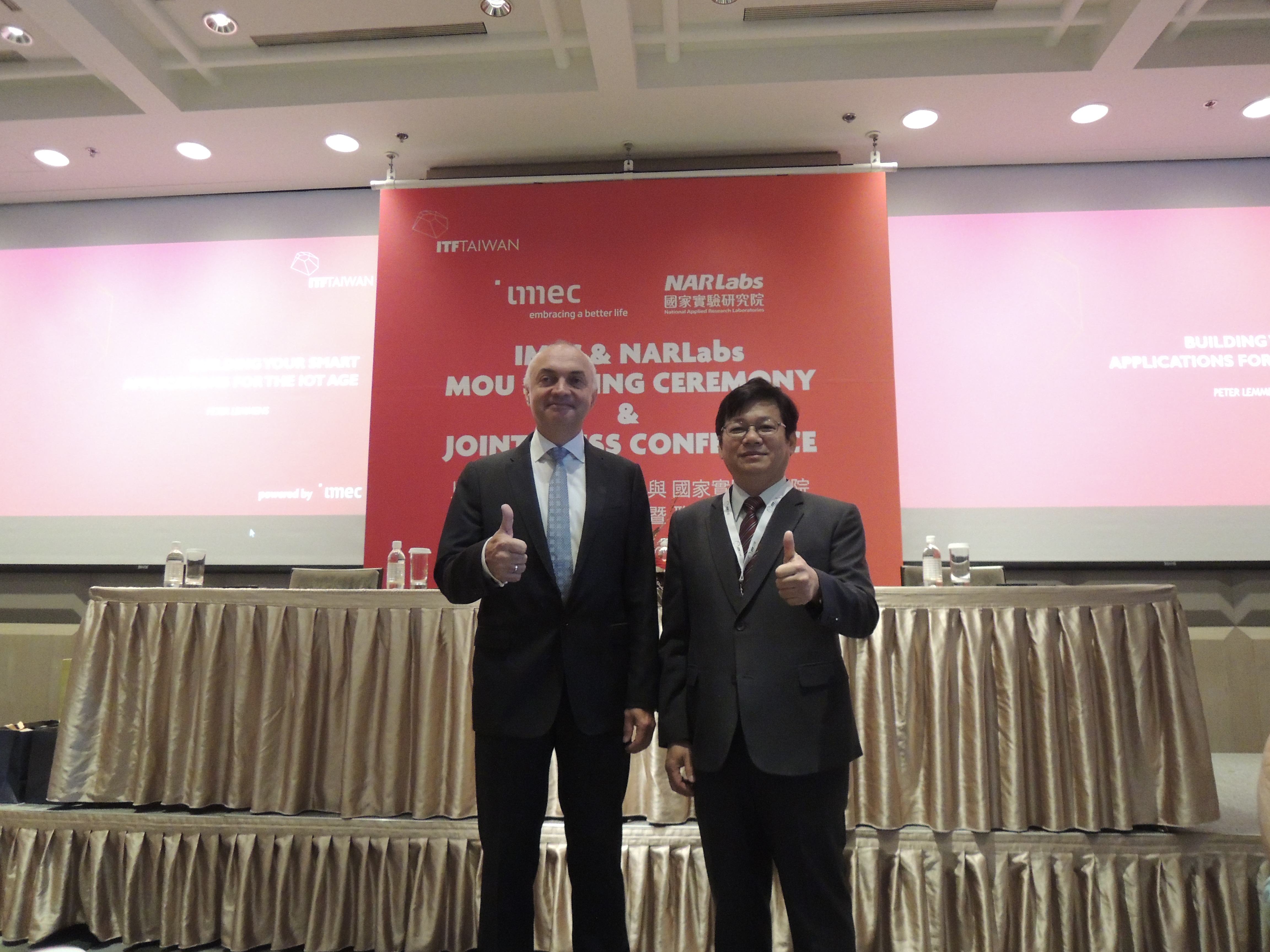 With the recognition of Taiwan's solid capacities in semiconductor research and manufacturing, Imec established its first R&D center abroad in Hsinchu, Taiwan in 2008, aiming to expand its network and build up industrial eco systems via cooperation with Taiwanese partners. Imec Taiwan has been working with ITRC-NARLabs since 2014 including the development of Micro LED.


Micro LED and hyperspectral imaging technology are the two major fields to be emphasized in the collaboration. Imec and ITRC-NARLabs both have their exclusive expertise and they will work on testing equipment applying hyperspectral imaging to check the defect of Micro LEDs.


Peter Lemmens, General Manager of Imec Taiwan, addressed that Imec is dedicated to realizing innovative ideas in industrial applications. The partnership between Imec and ITRC-NARLabs will enable them to explore a wider range of applications and to leverage the strengths of each other for further technology development.
Source:ledinside.com