How to Choose Folding Floor Lamp
Tag :
Folding floor lamp, tips for selection of folding floor lamp, floor lamp, tips for selection of floor lamp
Folding floor lamp is the choice of many people at present. Compared with the traditional floor lamps, this product has a very big advantage that it can be folded. Therefore, space can be saved when it is not needed. In the home decoration, such product can be chosen as one of the main decorative lights, which will not only illuminate the room, but also match with some other lights to make the room more beautiful. Thus it has become a choice in home lighting.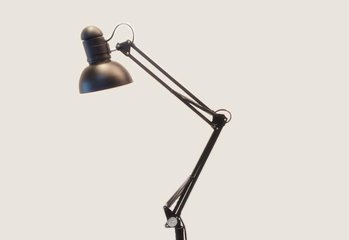 Many factors shall be taken into consideration when choosing the folding floor lamp. For example, the lower edge of the lampshade shall try to be lower than the eyes, or it may make people feel dazzled. Also, it's better to choose the dimmable floor lamps. In particular, during the actual use, if the light is directly illuminated, it will be concentrated, so mirror or some glass shall not be placed in the reading area. If you choose the floor lamp illuminating upward, it must be noted that the light can only be concentrated in partial areas; Otherwise it will make people feel that the light is too bright and not soft enough.
Another critical point to be considered when choosing the folding floor lamp is its shape and style, because such lamp also plays the decorative role other than lighting. Therefore, the style of the lamp shall be consistent with the overall home decoration style to create a harmonious atmosphere.
Source:denggle.com