Foshan XinQuan Li CNC Equipment: Laser Equipment Boosts the Lighting Industry to a New Level
Tag :
Lighting,XinQuan Li CNC Equipment
In recent years, the use of laser numerical control technology to produce characteristic lighting fixtures has become popular in China's lighting design industry, and it has become an important technical means for related companies to increase the added value of products. Behind this technology upgrade trend, Xin Quan Li, as a professional manufacturer of laser equipment for the development and production of high-end logos, has rapidly emerged in the field of high-end identification equipment with its professional CNC technology and advanced management concepts. In the lighting industry's upgrade and transformation trend, Xin Quan Li's "smart laser equipment" has begun to emerge in the application of lighting production, and has become a powerful promoter of technological innovation in this field!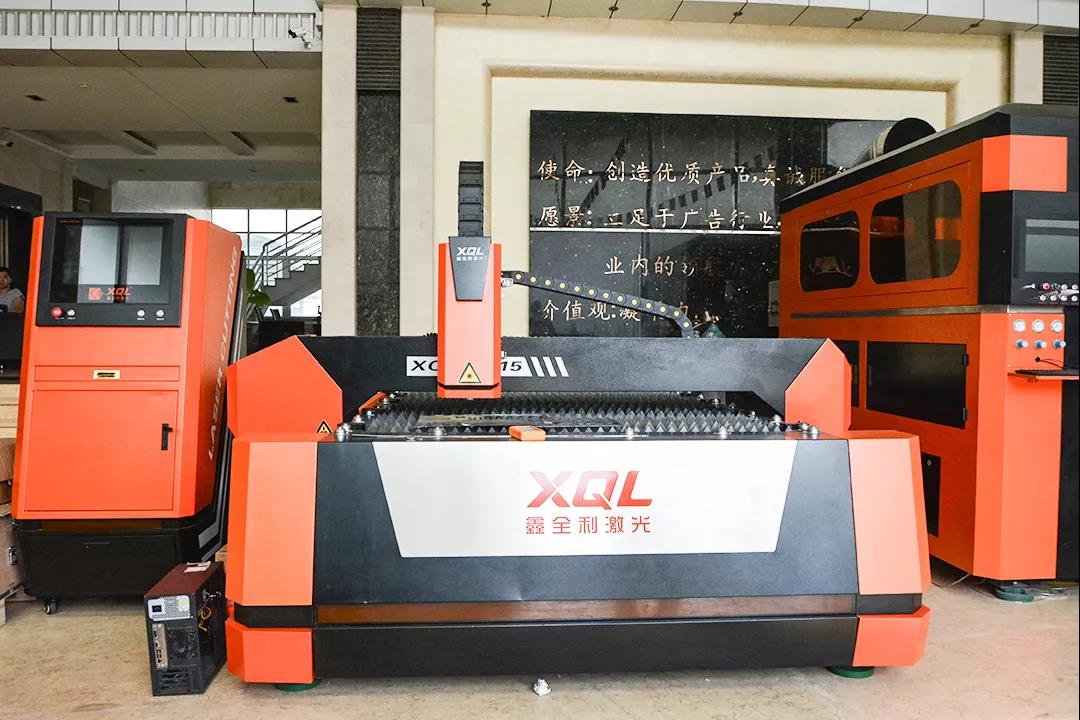 "Speeding fierce" technology will debut in China (Guzhen) International Lighting Fair
 "China (Guzhen) International Lighting Fair is a grand event in the lighting industry. As a new star in the industry, we can make relevant companies get to know us quickly through this fair." Shang Shouwei, sales engineer of Xin Quan Li, said: "we will give priority to laser welding machine, laser marking machine, and laser cutting machine in this fair, which are mainly suitable for the lighting industry. These products facilitate enterprises to achieve efficient production quickly at low cost, which can help lighting manufacturers save 30% time cost and 40% production costs."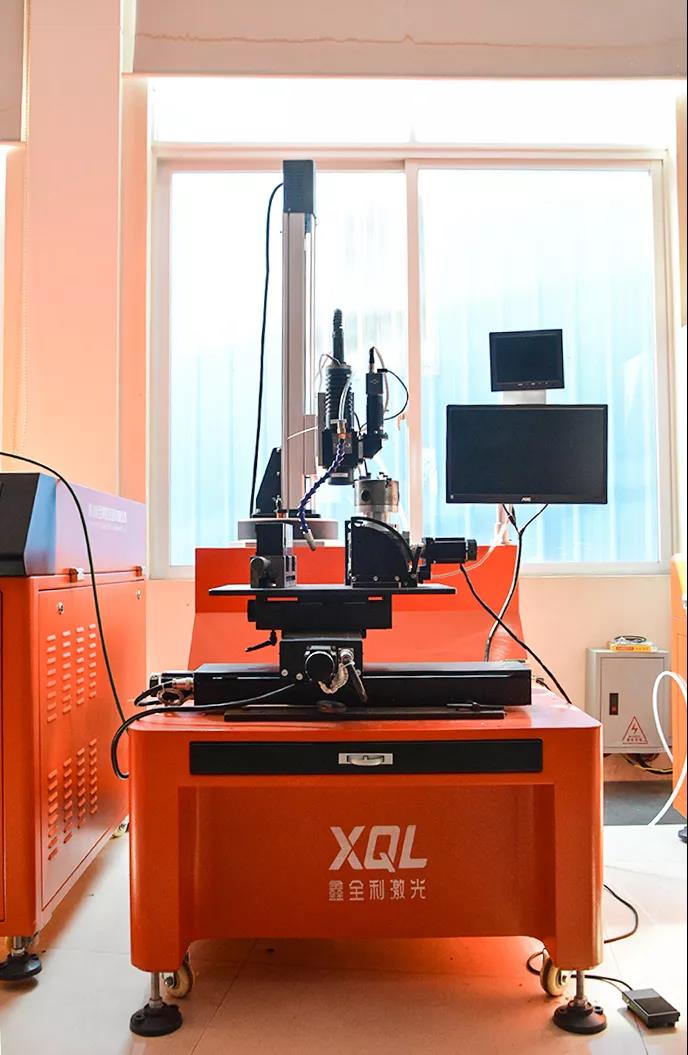 Personalized customization helps lighting manufacturing enterprises to achieve intelligent manufacturing.
The laser marking machine has the advantages of non-contact processing, high speed and high precision, small deformation, no limitation to pattern, and enhancing the added value of products during the processing. That makes current lighting products not only can be customized according to individual needs, but also ensures fine workmanship. The effect of laser marking machines on lighting industry is incomparable to other processing methods.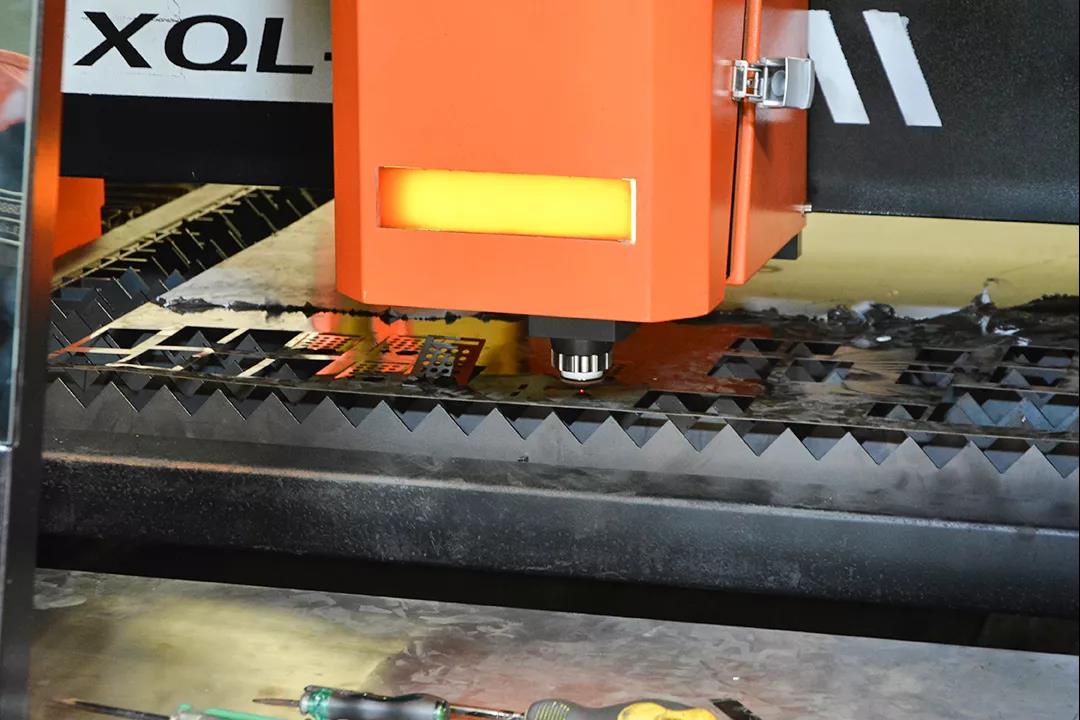 Laser equipment promotes the transformation and upgrading of the lighting industry
The monotonous light source can no longer satisfy people's pursuit of life quality. On the bare bulbs, the cover of various shades makes our life colorful. Now processing laser cutting machine is constantly giving the lighting industry more possibilities. Laser cutting can not only adapt to stainless steel, aluminum veneer, brass and copper and other highly reflective materials, but also has the characteristics of no mold processing, which perfectly meet the requirements of small batch customization in the lighting industry.
Diversified applications of laser technology will subvert the lighting industry
In addition to the use of lasers in lighting itself, the impact of lasers on the manufacture of lighting products cannot be ignored. Laser processing includes cutting, welding, surface treatment, punching, marking, scribing, micro-carving, etc. As the lighting market continues to grow, the LED manufacturing industry is becoming more and more demanding for capacity and yield. In recent years, the application of high-brightness LED in the lighting field has continued to expand rapidly.
It can be seen that the use of laser equipment in the industrial processing has become mainstream. For example, metal laser cutting, packaging marking, industry marking, fine carving of crafts, etc., laser equipment can be perfectly processed. Therefore, we also have reason to believe that Xin Quan Li laser equipment will not only provide technical support for the transformation and upgrading of lighting products, but also have a profound impact on the future development of the lighting industry!
Source:denggle.com