Current by GE Supplies LED Lighting and Controls to Mercedes-Benz Dealership in Puerto Rico
Tag :
LED Lighting,Current by GE,Smart Lighting and Control System
Garage Isla Verde, LLC is a Puerto Rico-based dealership of Mercedes-Benz and it has deployed the LED lightingand control solutions from Current, powered by GE for its new construction.


To improve its service quality and to continue the style of the Mercedes-Benz brand, Garage Isla Verde has built a new showroom, a service bay and a training center. The company worked with a local electrical products distributor JLM to optimize the lighting solutions for the new space. After considering all the details of the new construction, the design team decided to use LED solutions exclusively from Current to keep operations and upkeep streamlined.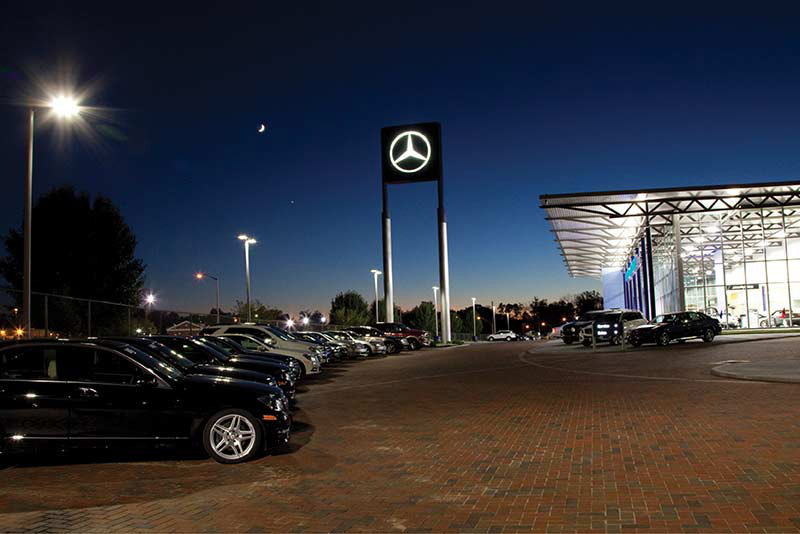 Several products were selected to meet various needs in different locations. For example, Current's Albeo™ ABH4 LED luminaires were installed in the showroom to deliver high CRI values, helping customers to tell subtle differences between the colors of cars. Besides, efficient Albeo ALC5 linear LED luminaires were placed in storage areas with their low-profile lights. For outdoor lighting, Garage Isla Verde adopted Current's energy-saving 160-watt LED luminaires. All the installations were set not only to maximize energy saving for the company but enhance the overall experiences for the customers.


To tie the dealership's new lighting installation together and make it even easier to save energy, LightSweep™ modular control system was commissioned. This scalable solution uses sensors and software to make energy-reduction schemes possible, including daylight harvesting and dimming based on time schedules.


"It's easy to go in and create custom zones or presets, and we can potentially expand the life of our fixtures by running them at lower outputs at certain hours. We've never had that level of convenience before, where it's all possible with a few clicks or taps of a screen," said, Luissette Goyco, Project Engineer and Construction Manager of Garage Isla Verde.
Source:ledinside.com