Crypsis Lighting Launches Movable Wireless LED Technology
The 'crypsis lighting system' developed by UK design studio cohda, is a fully interactive, transparent low voltage lighting unit. in nature the term, 'crypsis' is the ability to avoid observation and to blend into one's environment, and the technology offers users the ability to move ultra-bright LED sources by hand and reposition them wirelessly anywhere within a transparent panel. providing high intensity with the fully adjustable light, they can be be repositioned, dimmed, clustered together and operate both horizontally and vertically, using no no batteries or direct wiring.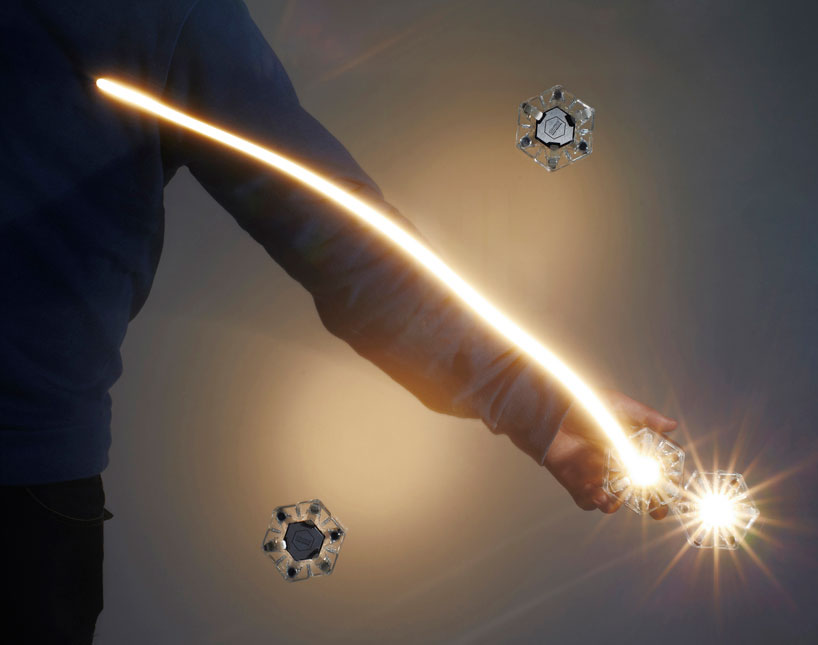 Crypsis technology exploits the low voltage capability of LED lighting, breaking most constraints to open new possibilities in commercial and domestic environments. the first crypsis application can be seen within the museum showcase market via belgian company meyvaert glass with additional applications following soon.
Source:designboom.com