A-light by Anour Combines Danish Craftsmanship with LED Technology
Arash nourinejad attended the royal danish academy of fine arts, school of architecture before developing his own lamp company, anour, in 2007. with this studio, he combines traditional danish materials, methods, and values with current technology to manufacture unique bronze lamps for scandinavian clientele.following this mantra, nourinejad has created three versions of a model called the 'A-light'.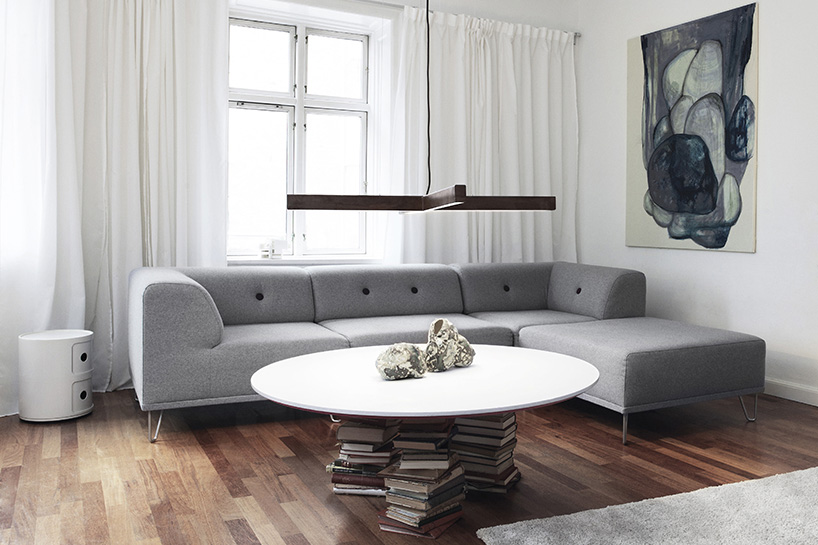 Each version caters to specific needs and settings: the original is designed for rectangular tables, while the 3- and 4-tiered lamps are made for circular and square countertops. each piece is handcrafted by a local brazier who has worked with brass, copper, and bronze materials for decades. the natural coloring processes of browning, oxidizing, and polishing ensure that the quality of the works do not deteriorate over time. a clear coat of paint is also added as a further preservation technique.
A-light by anour combines danish craftsmanship with LED technology
all images courtesy of anour
Source:designboom.com