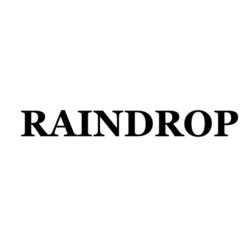 Zhongshan henglan town Raindrop Lighting Appliance Factory
COLLECTION
Company Name:Zhongshan henglan town Raindrop Lighting Appliance Factory
Industry: Commercial Lighting,Outdoor Lighting
Business Nature: Manufacturer
Company Profile:
Raindrop Lighting Electrical Factory was established in 2008. The company has rich experience in the field of LED lighting, focusing on the research and development, production and sales of LED lighting products. Since its inception, we are committed to providing customers with high-quality LED energy-saving lamps and good pre-sales and after-sales service to meet the high-quality living needs of modern commercial lighting and home lighting. We are proud to create new light source products that meet the needs of low carbon and ecology, and take serving the society and improving people's quality of life as our responsibility to create a better future.
本公司从第一代5050灯珠光源LED球泡研发生产到现在的第十代2835灯珠光源,终于定型为四款主打产品,远销全国及海内外。也建立了完整的全球销售渠道,创立了"雨点光源""护华光电",两大知名品牌,在 行业内初具影响力。完全靠客户口碑相传,经营至今。
The company from the first generation of 5050 bead light source LED bulb development and production to the tenth generation of 2835 bead light source, and finally finalized for four main products, exported to the whole country and at home and abroad. It has also established a complete global sales channel, created two famous brands, Rain Point Light Source and Huhua Optoelectronics, which have initial influence in the industry. It is completely passed down by word-of-mouth customers and has been operated up to now.
本公司的经营理念:"用心做•好光源"。感恩公司同仁和客户的大力支持,我们一定坚定不移的做好光源回馈客户。欢迎各界朋友光临指导和业务洽谈。
The company's business philosophy: "to do good light source with heart". Thanks to the strong support of our colleagues and customers, we will firmly do a good job in returning light to customers. Welcome friends from all walks of life to guide and business negotiation.