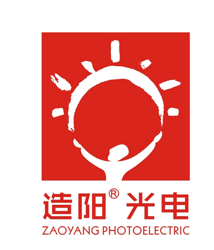 Zhongshan Zaoyang Electric Technology Co., Ltd.
COLLECTION
Company Name:Zhongshan Zaoyang Electric Technology Co., Ltd.
Industry: LED Lighting & Technology
Business Type: Manufacturer/Agents
Company Profile:
Zhongshan Zaoyang Electric Technology Co., Ltd. is located in the lighting capital of China - Guzhen. 
It is a light source manufacturer and accessory supplier specializing in LED green lighting and commercial lighting. It integrates product development, production and sales to provide customers with a full range of lighting solutions.
The company mainly produces LED bulbs, LEDT5T8 and other products. Intelligent emergency, radar sensing series is ahead of peer technology level, with a complete and scientific production management system.
All of the company's products have passed the international safety standards and obtained CE certification to ensure the safety of consumers. The products are exported to various countries in the European Union and have a good reputation overseas.
The company relies on strong teamwork ability to establish strategic partnerships with raw material suppliers and distributors of LED lighting products at home and abroad, realizing the resource sharing, complementary advantages and efficient operation of modern enterprise.
Zaoyang Electric Technology Co., Ltd. treats every new and old customer with sincerity and people-oriented attitude. The company always adheres to the quality policy of "Quality first, fast innovation,continuous Improvement, and commitment to customer satisfaction", and sincerely serves the masses of the community.
Contact us: 0760-22345870