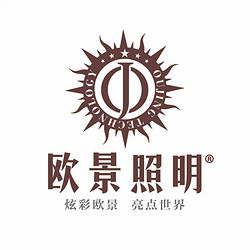 Zhongshan OJ Lighting Technology Industry Co., Ltd.
COLLECTION
Company Name:Zhongshan OJ Lighting Technology Industry Co., Ltd.
Industry: LED Strip Light,Street Lamp
Business Type: Manufacturer
Company Profile:
Zhongshan OuJing Lighting Technology Industrial Co., Ltd. was founded in 2008. The original production base is Banfu town,Zhongshan city. 2017 moved to " China's capital of lights" Guzhen Town, Zhongshan city. Since the establishment of the company,We have been working silently, and gradually enhancing its growth. Now has formed a "LED lighting research and development, production, sales, engineering design, engineering installation, after-sales service" as one of the high-tech enterprises. We have the new standard production area and office area and living area, with a total area of 15000 square meters. Production is divided into "LED outdoor lighting department", "LED Commercial lighting·household lighting·Solar energy production department ", "LED lamp belt department", "electronics·plastic parts department". OuJing has more than two hundred employees and composed of highly educated management personnel, high-tech professional and technical personnel, and high-quality production staff.
The main product are Outdoor lighting products such as Landscape lamp, LED street lamp, solar energy lamp, European yard lamp, pole lamp, stadium lamp, stainless steel lamp, lawn lamp, buried lamp, Underwater lamp, wall lamp, spotlight, simulated art sound lamp, wall washing lamp, projection lamp, line lamp, point lamp, LED lamp band and LED Commercial lighting·ehold lighting such as LED ceiling lamp, down light spotlight, track lamp, ceiling lamp, flat panel lamp. Products are exported to the United States, Britain, France, Australia, Japan, Korea , etc. We has a professional lighting engineering design and installation technical team, to ensure that products wherever, services wherever. The products are high quality, low carbon, environmental protection, green, energy saving, safe and reliable. Improving product quality and service is our commitment to customers, listening attentively is our effective communication with customers, customer satisfaction is our most valuable asset. OuJing is in the pursuit of excellence, excellence, continuous improvement, in-depth strengthening of enterprise standard management, continuous reform and innovation, and constantly optimize business models in order to better grasp the opportunities of the industry.
OuJing has excellent modern management team and we are strictly established according to ISO9000 quality system. Including marketing center, technology center, production center, quality center, material control center, personnel administration center, financial center. Products have passed CCC, CE, ROHS international certification. Over the years, OuJing has been striving for survival by quality, reputation for development, Our excellent technical team and testing team so that OuJing products by the majority of customers. OuJing attach great importance to the construction and development of the enterprise system, and at the same time pay more attention to the firm team, to build a solid team must rely on practical personnel. Oujing's employing tenet is " only is uses, both virtue and talent", always adhere to the treatment of attractive, motivate people to cause, retain people with feelings, enterprises and employees grow together.
See Row, See Heart, See Future! OuJing is united in one mind, striving to make the enterprise bigger and stronger, and contribute to the world lighting business. To provide customers with high-quality, efficient, environmentally friendly energy-saving products. OuJing regards quality as the foundation and credit as honour. OuJing faces global engineering contractors, engineering distributors, real estate developers, design institutes and landscape companies. OuJing provides first-class quality, perfect service, complete products, preferential prices to friends from all walks of life cooperation. We sincerely hope to work hand in hand with you to win a win-win situation and create brilliance together!
OuJing is looking forward to your visit!