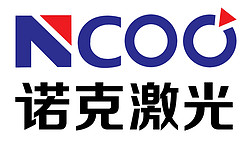 Zhongshan Nuoke Automation Equipment Co., Ltd
COLLECTION
Company Name:Zhongshan Nuoke Automation Equipment Co., Ltd
Industry: Cutting Technology Equipment
Business Type: Manufacturer/Agents
Company Profile:
Our company was founded in 1999, since its inception, the company is committed to research, production and sales of industrial automation equipment. The company is headquartered in Beijing City, Fengtai District South Road, the company adhering to the "core concept of win-win cooperation", has always been to "innovation" as the beacon and the soul of enterprise development. Adhere to scientific and technological innovation, idea innovation, management innovation, system innovation, talent innovation as the motive force for the survival and development of enterprises; follow the "customer satisfaction is our pursuit of" the quality policy, increasing R & D investment and reserve personnel, professional and technical personnel at home and abroad to strengthen exchanges and cooperation; advanced experience and advanced technology continue to absorb external, to ensure that the company's advanced technology, management and product in the market.
Our main products are flexible laser cutting production line, automatic bending flexible production line, flexible automatic welding production line, planar laser cutting system, laser cutting system, laser 3D automatic pipe cutting machine, carbon dioxide protection welding machine, automatic welding machine.
The company subordinate enterprises: Ariadne (Tianjin) Machinery Equipment Co., Yifeng technology equipment factory, Zhongshan City Nuoke automation equipment Co. Ltd., Chengdu City Nuoke automation equipment Co. Ltd., Binzhou City Nuoke automation equipment Co. Ltd., Shanghai city rock and automatic equipment Co. Ltd..
Since its establishment, our company is committed to research and development of advanced industrial machinery and equipment, to promote the process of industrial 4, for more industrial enterprises to provide advanced technology equipment, saving human resources.