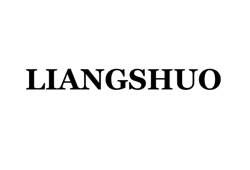 Zhongshan Liangshuo Lighting Factory
COLLECTION
Company Name:Zhongshan Liangshuo Lighting Factory
Industry: Ceiling Lamp,Down Light,Track Light
Business Nature: Manufacturer
Company Profile:
Zhongshan Guzhen Liangshuo Lighting Electrical Appliance Factory is a high-tech enterprise which integrates R&D, production, manufacturing and sales of LED lighting. The factory was established in 2008 in the ancient town of Dengdu, China. Liangshuo takes the dealers and engineers as the main service objects to provide professional products and thoughtful services for our customers. The main products are LED ceiling lamp, LED tube lamp, LED track lamp, LED bean gall lamp, LED dining Pendant lamp, LED elephant trunk lamp, C0B track lamp, COB ceiling lamp, COB tube lamp, etc. Products are sold in more than 30 provinces and regions throughout the country. They are also exported to Southeast Asia, the Middle East, Europe and the United States and other countries and regions. They are well received by customers and consumers.
亮硕凭着对LED事业的热衷,以超前的研发应用能力及娴熟的生产技能•不断的开发出高性价比LED照明应用产品,我们以坚定的信心与您携手并进,共创21世纪光电事业新纪元。我们坚持"精而不贵,真的实惠"的经营理念,坚持"好品质微价格"产品理念,一如既往的为每一位用户提供快捷、热情、周到、细心的服务.期待与您共创美好辉煌的明天。
Liangshuo is devoted to the LED industry, with advanced research and development application capabilities and skilled production skills. We constantly develop high cost-effective LED lighting application products. We will work hand in hand with you with firm confidence to create a new era of photovoltaic industry in the 21st century. We adhere to the business philosophy of "refined but inexpensive, really affordable", adhere to the concept of "good quality and micro-price" products, as always, to provide every user with fast, warm, thoughtful and careful service. We look forward to working with you to create a better and brilliant tomorrow.