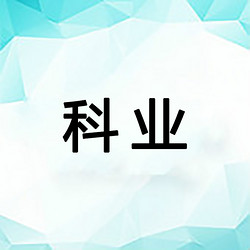 Zhongshan Keye Lighting Co., Ltd.
COLLECTION
Company Name:Zhongshan Keye Lighting Co., Ltd.
Industry: Outdoor Lighting
Business Type: Manufacturer
Company Profile:
Zhongshan Keye Lighting Co., Ltd. is located in the ancient town of "China Lighting Capital". The company specializes in the development of new products for LED applications.
设计和生产销售。公司拥有LED封装生产线,LED灯 饰成品车间,和一支优秀的员工队伍及
Design, production and sales. The company has LED packaging production line, LED lighting products workshop, and an excellent staff and
一批稳定的科研技术人员。
A group of stable scientific and technological personnel.
目前公司主要生产产品有:LED大功率洗墙灯、LED大功率投光灯、LED护栏管、点光源、
At present, the company's main products are: LED high-power wall lamp, LED high-power projection lamp, LED guardrail tube, point light source, etc.
LED大功率地埋灯、LED大功率水底灯、LED大功率照明灯具等,产品主要应用于:户外节能
LED high-power buried lamp, LED high-power underwater lamp, LED high-power lighting lamps, etc., products are mainly used in: outdoor energy-saving
装饰照明、室内节能装饰照明、商场、酒店、家居、城市大厦、楼宇、 桥梁、广场公园景观
Decorative lighting, indoor energy-saving decorative lighting, shopping malls, hotels, homes, urban buildings, buildings, bridges, Square Park Landscape
亮化工程。
Brightening engineering.
在倡导绿色、节能、环保照明的市场环境下,我公司科研人员不断开发新产品以满足市
Under the market environment of advocating green, energy-saving and environmental protection lighting, our company's scientific research personnel continue to develop new products to meet the needs of the market.
场客户的要求!科业将一如既往地坚持"创新是出路,质量是生命,速度是效益,服务是根
Requirements of field customers! Science and industry will continue to insist that "innovation is the way out, quality is life, speed is benefit, service is root"
本"的经营理念。与客户、合作伙伴结成利益共同体,并充分发挥科业品牌、资本、技术和
Business philosophy of Ben. Form a community of interests with customers and partners, and give full play to the brand, capital, technology and technology of science and technology
市场优势,进一步提高服务质量和能力,为广大用户提供高品质、技术先进的产品和服务。
Market advantage, further improve service quality and ability, to provide users with high-quality, technologically advanced products and services.