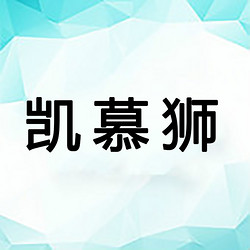 Zhongshan Kemusi Lighting Technology Co., Ltd.
COLLECTION
Company Name:Zhongshan Kemusi Lighting Technology Co., Ltd.
Industry: Commercial Lighting,Outdoor Lighting
Business Type: Manufacturer
Company Profile:
Zhongshan Kaimushi Lighting Co., Ltd. is a professional LED lighting manufacturer integrating product development, production design, sales and service. Founded on May 27, 2016.
我厂主要生产LED投光灯、LED工矿灯,LED鳍片球泡,产品主要应用于户外照明,厂房照明,家庭景观灯等诸多需要补光领域。 小区道路照明 \ 体育设施照明 \ 户外广告照明等。本公司在生产自身产品的同时也可以根据客户的不同要求来样加工或订做产品。
Our factory mainly produces LED spotlights, LED industrial and mining lights, LED fin bulbs, products are mainly used in outdoor lighting, factory lighting, home landscape lights and many other areas in need of supplementary light. Road lighting, sports facilities lighting, outdoor advertising lighting and so on. The company can also produce its own products according to the different requirements of customers to sample processing or customized products.
公司生产开发的led投光灯、LED工矿灯、隧道灯,LED鳍片球泡等具有使用寿命长,雾穿透力强,绿色环保等显著优点,与普通白炽灯比节能75%-90%以上。普通灯具的使用寿命平均是12000小时,更换成本非常高,不方便施工的地方,带来了很大不便。LED灯具产品的寿命平均为5万小时以上,按每天10小时计,寿命长达十年以上;LED灯防水性、抗冲击性、防震性都很好,且该产品质量稳定,在保质期内属免维护产品,目前广泛应用于道路、小区道路照明 、户外广告照明、 体育设施照明 、 城市建设等各个领域。LED不含有害金属元素,且废弃物可回收,光谱中没有紫外线和红外线,也没有辐射,眩光小,不会产生光污染,与普通灯具相比,属于真正意义上的绿色照明光源。此外,LED灯具相关配件可以回收利用。且由于能耗低。使其成为真正的节能、环保、绿色的新产品。
The company produces and develops LED projection lamps, LED industrial and mining lamps, tunnel lamps, LED fin bulbs, etc. with long service life, strong fog penetration, green environmental protection and other significant advantages, compared with ordinary incandescent lamps, energy saving is more than 75%-90%. The average service life of ordinary lamps and lanterns is 12,000 hours. The replacement cost is very high. It is inconvenient for construction and brings great inconvenience. The life of LED lamps and lanterns is more than 50,000 hours on average, 10 hours per day, and the life is more than 10 years. The waterproof, shock resistance and shock resistance of LED lamps are very good, and the product quality is stable. It belongs to maintenance-free products during the shelf life. At present, it is widely used in road, residential road lighting, outdoor advertising lighting, sports. Facilities lighting, urban construction and other fields. LED does not contain harmful metal elements, and waste can be recycled, there is no ultraviolet and infrared rays in the spectrum, no radiation, small glare, no light pollution, compared with ordinary lamps, it belongs to the real sense of green lighting source. In addition, the relevant parts of LED lamps can be recycled. And because of the low energy consumption. Make it a real energy-saving, environmental protection, green new products.
公司凭借产品研发、专业的设计、精湛的生产工艺、卓越的产品质量、公正合理的价格,深受广大用户的信赖和好评。公司坚持以市场为导向,确定"以质量求生存、以管理求效益、以信誉求发展"的经营宗旨,运用国际先进的管理模式和优质的售后服务,打造属于自己的市场。
Relying on product research and development, professional design, exquisite production technology, excellent product quality, fair and reasonable price, the company is deeply trusted and praised by the majority of users. The company adheres to the market-oriented business purpose of "survival by quality, benefit by management and development by reputation", and uses international advanced management mode and high-quality after-sales service to create its own market.