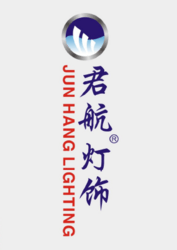 JunHang Lighting
COLLECTION
Company Name:JunHang Lighting
Industry: Household Lighting,Commercial Lighting,Outdoor Lighting
Business Type: Manufacturer
Company Profile:
Zhongshan Ouhang Lighting Co., Ltd. was founded in 2006. It is a high-tech enterprise specializing in research, development, production, sales and service of LED products.
公司大量投入研发资金,开模具、岀新品、以质量第一,效率第一,服务第一的品牌理念,以规模化采购原材料,规模化生产为基础,以重合同,守信用为原则,获得国内外众多客户的一致好评。
The company invests a lot of R&D funds, opens moulds and new products, takes the brand concept of quality first, efficiency first and service first, based on large-scale procurement of raw materials, large-scale production, based on the principle of respecting contracts and keeping promises, and has won the unanimous praise of many customers at home and abroad.
本公司是国内首批获得LED3C认证的企业之一。
The company is one of the first batch of domestic enterprises to obtain LED 3C certification.
公司每年参加古镇灯博会、广州光亚展、香港照明展,积累了大量各类资源,产品远销欧美地区、南美地区、东盟地区以及中东地区......
The company participates in Guzhen Lantern Expo, Guangzhou Guangya Exhibition and Hong Kong Lighting Exhibition every year, and accumulates a large number of resources. The products are exported to Europe, America, South America, ASEAN and Middle East.
让我们携手与共,共创美好未来!
Let's work hand in hand to create a better future!