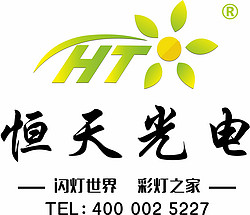 Zhongshan Hengtian Guangdian Co.,Ltd.
COLLECTION
Company Name:Zhongshan Hengtian Guangdian Co.,Ltd.
Industry: LED Lighting & Technology,LED Display
Business Type: Manufacturer/Agents
Company Profile:
Zhongshan Hengtian Photoelectric Co., Ltd. was established in 2016, located in Henglan Town, Zhongshan City. In the past three years, Hengtian Optoelectronics has accumulated itself and rolled forward, creating a new model for the LED landscape lighting industry.
The company has strong human resources and technology research and development capabilities, and a sound management system. Self-produced and sold, the product quality is superior, unique in the lighting industry, very unique, received high recognition from customers in Europe, America, Middle East and Southeast Asia. In the domestic wholesale lighting market, various key municipal projects, high-end hotel decoration occupy a large market area.
In the face of the rapidly developing market environment, Hengtian Optoelectronics is actively making adjustments, transformations and changes, and is transforming from "product-oriented" to "market-oriented" and has formulated a clear mid- and long-term development strategy. Hengtian Optoelectronics is adhering to the "pursuit of excellence" for its own belief, and unswervingly create the first brand of LED decorative lighting!