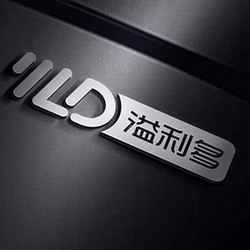 Zhongshan Guzhen Ruijing Lighting Electrical Appliance Factory
COLLECTION
Company Name:Zhongshan Guzhen Ruijing Lighting Electrical Appliance Factory
Industry: Residential Lighting,Commercial Lighting
Business Nature: Manufacturer
Company Profile:
Yiliduo Lighting is a professional research and development and production of high-quality, high-grade, high-tech lighting products production enterprises, located in Haizhou, Zhongshan ancient town, factory production workshop area of 20,000 square meters. The company mainly produces series of brackets, flat lamp and light source electrical appliances. It promotes the development of the whole lighting industry with leading scientific and technological research and development technology and advanced management experience. The company has established a solid foundation of trust with customers from all over the world through product matching, diversification and business growth, with a remarkable reputation.
溢利多照明致力于以人类的健康,生活环境的改善和节约社会资源为已任,深入研究照明技术和建筑需求的完美结合,实现光的健康使用与人类生活环境的优化。
Yiliduo Lighting is committed to the improvement of human health, living environment and saving social resources as its mission, in-depth study of the perfect combination of lighting technology and building needs, to achieve the healthy use of light and the optimization of human living environment.
溢利多照明积极坚持走品牌之路,坚持好品质是企业唯一标准,细节服务是立足市场唯一手段,承诺做一个负责和积极的企业,力求不遗余力地为人类的光环境和节约能源做出贡献,让光尽显魅力。
Yiliduo Lighting actively adheres to the road of brand, adheres to good quality is the only standard for enterprises, details of service is the only means based on the market, promises to be a responsible and active enterprise, and strives to spare no effort to contribute to the human light environment and energy conservation, so as to make the light show its charm.