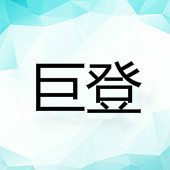 Zhongshan Guzhen Judeng Lighting Factory
COLLECTION
Company Name:Zhongshan Guzhen Judeng Lighting Factory
Industry: Outdoor Lighting
Business Type: Manufacturer
Company Profile:
Judeng Lighting was established in 2011 and is located in the ancient town of Lantern Capital of China. It mainly produces LED floor lamp, buried lamp, underwater lamp, wall lamp, step lamp, swimming pool lamp, street lamp, wall lamp, solar street lamp, etc. At present, the factory has an area of 3000 square meters, 8 aging units, 18 production lines, 2 exhibition halls, 62 employees, 45 workers, 10 salesmen and 7 other managers, of which 85% are college graduates. Focus on the manufacture of outdoor LED lamps, with good reputation, high quality Seiko, Judeng Brand Trademark Registration Certificate, drivers, chips and wires are customized with the words JD. And has obtained the ISO 9001 quality management system certification, the implementation of 6S standardized management, quality more reliable. Clear organizational structure, clear division of labor, clear responsibilities.
检测设备完善,防雷击测试仪,积分测试仪,IP65测试仪器,IP68测试仪器,智能数显控温仪,恒温恒湿试验箱,电参数测试仪,雷击浪涌发生器,耐电压测试仪,吸塑机。资质齐全,全部灯具的CE和ROHS认证,获得巨登(Judeng)和COOWELL品牌商标注册证,部分产品有专利认证。擅长为客户定做一些特殊方案,研发一些有难度的驱动。可开16%增值税发票,承接户外亮化工程项目。以为客户定做一些特殊方案,研发一些有难度的驱动,接工程项目有丰富经验。
Perfect testing equipment, lightning protection tester, integral tester, IP65 tester, IP68 tester, intelligent digital display temperature controller, constant temperature and humidity test box, electrical parameter tester, lightning surge generator, voltage withstanding tester, plastic absorber. Qualified, CE and ROHS certification of all lamps and lanterns, Judeng and COOWELL brand trademark registration certificates, some products have patent certification. Good at customizing some special programs for customers and developing some difficult drivers. It can issue 16% VAT invoice and undertake outdoor lighting project. For customers to do some special programs, research and development of some difficult drivers, take on the project has rich experience.
售后服务强,让客户合作之后无后顾之忧。每年出现的客诉不超过1%,产品质量过关,有客诉的都会赔偿新产品或者配件。经常组织业务员培训学习,新业务员的管理制度,拓展训练和外出旅行活动,提高团队协作,对员工离职开欢送会以表感恩等企业文化。目前电商平台两个,(巨登诚信通店铺有9年,长驰平台有4年被授予百行先锋资深会员的牌匾)每年参加国际照明展4个,为新老客户展现新产品的发布介绍。
After-sales service is strong, so that customers can cooperate without worries. No more than 1% of customer complaints occur every year. If the quality of products passes through, customers will compensate for new products or accessories. Often organize training and learning of salesmen, new salesman management system, expand training and travel activities, improve teamwork, farewell party for employees to express gratitude and other corporate culture. At present, there are two e-commerce platforms (nine years for Judeng Credit Store and four years for Changchi Platform to be awarded to Baihang Pioneer Senior Members) participating in the International Lighting Exhibition four times a year to present new products to new and old customers.
巨登人怀着止不住的梦想,皆为树立一个良心企业的榜样,为世界的光明事业而奋斗!
With unrestrained dreams, Judeng people are striving for the bright cause of the world by setting an example of a conscientious enterprise.