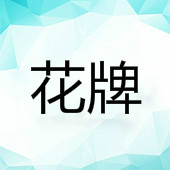 Zhongshan Guzhen Huapai Lighting Factory
COLLECTION
Company Name:Zhongshan Guzhen Huapai Lighting Factory
Industry: Street Lamp,Solar Lamp
Business Type: Manufacturer
Company Profile:
Zhongshan Guzhen Huapai Lighting Electrical Factory was founded in Zhongshan City, Guangdong Province in 2013. At present, the company has 300 employees, with an area of more than 10,000 square meters. It is a manufacturer of street lamps and solar street lamps. The main products are: Street lamp, Spotlight, Solar Spotlight, Solar Street Lamp and so on. The company adheres to the production and management policy of "customer first, honesty first, quality first". It grows up with customers and provides customers with high-quality products and perfect after-sales service. It has won CE, RoHs and other certifications and applied patents. The products are well received by customers and customers are all over the country. Many provinces and regions, exported to Russia, India and other countries.
*企业简介可以根据模板进行拓展,包含以下几个方面:
* Enterprise profiles can be expanded according to templates, including the following aspects:
1. 公司概况:这里面可以包括注册时间,注册资本,公司性质,技术力量,规模,员工人数,员工素质等;
1. Company Profile: This can include registration time, registered capital, company nature, technical force, scale, number of employees, staff quality, etc.
2. 公司发展状况:公司的发展速度,有何成绩,有何荣誉称号等;
2. The company's development status: the company's speed of development, what achievements, what honorary titles, etc.
3. 公司文化:公司的目标,理念,宗旨,使命,愿景,寄语等;
3. Corporate culture: the company's goals, ideas, purposes, mission, vision, message, etc.
4. 公司主要产品:性能,特色,创新,超前;
4. The company's main products: performance, characteristics, innovation, ahead of time;
5. 销售业绩及网络:销售量,各地销售点等;
5. Sales Performance and Network: Sales Volume, Local Sales Points, etc.
6. 售后服务:主要是公司售后服务的承诺。
6. After-sales service: mainly the company's commitment to after-sales service.