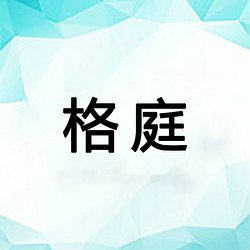 Zhongshan Geting Lighting Electrical Appliances Co., Ltd.
COLLECTION
Company Name:Zhongshan Geting Lighting Electrical Appliances Co., Ltd.
Industry: Panel Light
Business Type: Manufacturer
Company Profile:
Since its establishment in 2015, Zhongshan Henglan Geting Lighting Electrical Appliance Factory has been devoted to the research and development and production of middle and high-end LED panel lamp, LED flat lamp and LED office lighting, adhering to the dedicated style and the business philosophy of keeping promise, and always adhering to the quality-based and technology-oriented.
格庭照明凝聚着一支优秀的业务、技术、生产管理团队,熟练的一线员工约30人。经过格庭人多年不懈的努力,现已拥有使用面积超2000平方米的现代化办公场所与厂房,完整的生产线3条,专业的检测及老化设备。凭着严谨的质量管理体系,多款产品已通过CE、TUV、RoSH及ccc认证。我们的产品具有节能、防辐射、无刺眼、环保等优点,广泛应用于商场、大型会议厅、星级酒店、高档展示厅、学校、医院、办公楼等场所。
Geting Lighting has an excellent team of business, technology and production management, with about 30 skilled front-line employees. After years of unremitting efforts of Geting people, we now have more than 2000 square meters of modern office space and workshop, three complete production lines, professional testing and aging equipment. With rigorous quality management system, many products have passed CE, TUV, RoSH and CCC certification. Our products are energy-saving, radiation-proof, non-dazzling, environmental protection and other advantages, widely used in shopping malls, large conference halls, star hotels, high-end exhibition halls, schools, hospitals, office buildings and other places.
永不偷工减料;10分钟报价,48小时发货,7天定制,终生维保,是格庭照明对客户的承诺。
Never cut corners; 10 minutes quotation, 48 hours delivery, 7 days customization, life-long maintenance, is Geting Lighting's commitment to customers.
专一、专注平板灯,让自己满意,更让客户满意,是我们格庭人永恒的追求。
Concentrating on flat lamp, satisfying ourselves and customers is our eternal pursuit.