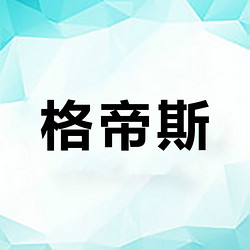 Zhongshan GDS Automation Equipment Co.,Ltd
COLLECTION
Company Name:Zhongshan GDS Automation Equipment Co.,Ltd
Industry: Equipment,LED Manufacturing Equipment
Business Type: Manufacturer/Agents
Company Profile:
Zhongshan GDS Automation Equipment Co. Ltd is located in Zhongshan Xiaolan which is one of National Top 10 Famous Towns, next to "Light Capital" Guzhen. It is a company committed to research, produce and sell automatic glue dispensing and potting equipment for years. GDS Automation has been named as "National High and New Technology Enterprise" and has been listed in "Zhongshan Mother Machine Bank"
GDS is a leading brand in Chinese liquid control area. It possess many research engineers, service engineers, and project engineers who have been in liquid control field for over ten years. The company imported advanced processing facilities as bending machine, plate shearing machine, turn milling punching machine etc. And also has large and bright assembly plant to produce glue dispensing and potting machine with advanced design and guaranteed quality. Currently, GDS machine have been widely used in LED industry, such as LED bulb glue dispensing machine, three-axis glue dispensing machine for flood light, street light, wall-washer, panel light, full automatic AB glue mixing and potting machine, water-proof driver potting line, back-lit panel gluing and assembly line, T8 glass tube automatic assembly line etc. GDS always insists customer is our priority. Strong and professional before-sale and after-sale service will bring customer happy purchase and assured application experiences.
With industrial upgrading and development, representative adhesives as organic silicone, epoxy, PU start to be widely employed in LED, automobile electronics, electrical products, new energy, make-up products, crafts etc. At the same time, products manufacturing trends as miniaturization, elaborating, large scale, and cost degradation call for higher requirements on glue dispensing technical crafts, but there is common phenomena of low production efficiency, low percentage of qualified products, high labor cost and difficult crafts issue etc. in domestic manufacturing field. GDS will work relentlessly to actively participate in domestic manufacturing industry transforming and upgrading with courageous innovation.