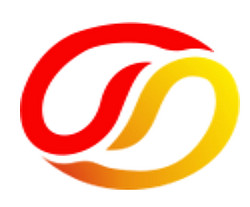 Zhongshan Couple Scene Lighting Craft Co.,Ltd.
COLLECTION
Company Name:Zhongshan Couple Scene Lighting Craft Co.,Ltd.
Industry: Lighting Accessory & Raw Material,Hardware,Hardware Fitting,Accessory,Lampshade
Business Type: Manufacturer
Company Profile:
Lijing decoration craft factory is located in the lighting capital of the world "reputation of the Zhongshan Ancient Town. Set design, research and development, production, sales, service as one, focus on modern etching of metal technology. Lijing Lighting Factory is a new force Chinese etching metal Home Furnishing interpretation of modern culture, cultural heritage Home Furnishing essence, the social mainstream family Home Furnishing focus on practical value and aesthetic value, from design, material to the whole process of production has always been the pursuit of art and fashion, safe and practical, simple and comfortable products for the starting point. The perfect combination of modern innovation Home Furnishing life attitude and aesthetic orientation of the concept, we fully tap the process of modern Home Furnishing making and draw attention to the international fashion design concept to Home Furnishing, wrought iron, stainless steel as the main element, combined with the etching process and several metal surface treatment technology, careful manufacture products include lighting series, crafts series, Home Furnishing series, Japan products, electrical accessories and other products. "From the Western minimalist fashion with unique style and excellent quality, exquisite embodies the concept of innovation" Oriental Lijing Lighting Craft Factory standing on the quality of life, the spirit of "design, pragmatic, win-win" purposes, with the power of passion, the source of life cast Lijing technology so, the global consumer experience the joy of high-quality life "Home Furnishing Lijing" intention to achieve ideal Home Furnishing. Zhongshan Guzhen Lijing Decoration Craft Factory is located in Third Floor  Building B And First Floor Of 4,  Building A,  No.2,Zhenfeng Street, The Third Industrial Area,  Gangdong, Guzhen Town, Zhongshan City. The company's main products are Lampshade/Hardware Fitting.