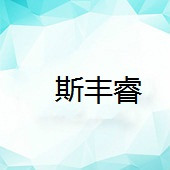 Zhongshan Aoerjia Lighting Co., Ltd.
COLLECTION
Company Name:Zhongshan Aoerjia Lighting Co., Ltd.
Industry: Ceiling Lamp
Business Type: Manufacturer/Agents
Company Profile:
Zhongshan ao'erjia Lighting Electrical Appliance Co., Ltd. is located in the famous Chinese lighting of the Zhongshan Ancient Town, is a professional design, development, production and sales of high performance embedded LED ceiling lamps, grille lamp, T4, T5 support, electronic ballasts and light source products manufacturers, all products have received national mandatory 3C according to ISO9001 international standard certification, established a perfect quality assurance system. Good lighting appliances conform to the trend of world, is committed to standardize and guide the energy-saving appliances consumer market, to promote the progress and development of our country "energy-saving lighting project" business, in order to achieve this goal, our company based on science and technology, in order to focus on energy conservation, is committed to creating a new green lighting company. The enterprise spirit of "people-oriented, quality win, technology innovation" business philosophy, to realize the combination of brand strategy and the nature and quality of marketing ideas and professional customer service service, has won the majority of consumers trust and identity. Our business purpose: "customer satisfaction is our goal" let us illuminate the world.