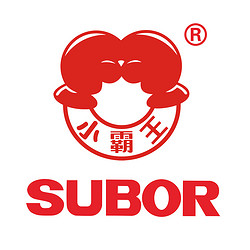 ZHONGSHAN SUBOR INTENLLIGENT LIGHTING CO.,LTD
COLLECTION
Company Name:ZHONGSHAN SUBOR INTENLLIGENT LIGHTING CO.,LTD
Industry: Commercial Lighting
Business Nature: Manufacturer/Agents
Company Profile:
Founded in 1987, Zhongshan city, Zhongshan Subor Intelligent Lighting Co., Ltd. was first renowned as Xiao Ba Wang, which is engaged in education class electronic products development, research, production and sale. In the late 1980s to early nineties, series of video games and learning machine products launched by Xiao Ba Wang are all the rage. As the change of market demand, Xiao Ba Wang stretched its product lines to consumer electronics. In 2016, Zhongshan Subor Intelligent Lighting Co., Ltd. was formally established. Since then, the sales of lighting have remained rapid growth. Through independent research and development system and its continuous innovation movement, Subor provides high quality products in the range of household, commercial, architecture, office, light source and electronics, table lamp in particular.
Subor owns manufacturing bases in Zhongshan and Shenzhen, two R&D centers in Guzhen Town and Shenzhen and many franchised stores in China and 30 countries around the world.
It copes with professional agents and institutes to develop commercial lightings and smart lightings which are energy efficient and patented in appearance and functions, earning it certificates include 3C, CE, ROHS.
The eye protection table lamps are Subor's key products.