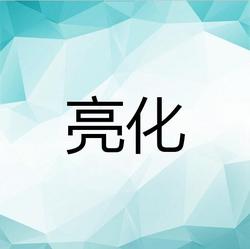 Guangdong Lianghua Lighting Technology Co.,Ltd.
COLLECTION
Company Name:Guangdong Lianghua Lighting Technology Co.,Ltd.
Industry: Decorative Lighting,Panel Light,LED Bulb,Outdoor Lighting
Business Type: Manufacturer
Company Profile:
Guangdong Lianghua Photoelectric Technology Co., Ltd. was founded in 2009. The company is located in Zhongshan City, which enjoys a reputation as the world's lighting capital. The company is committed to R&D, production and sales of industrial lighting products. Main products are: LED high-power bulb lamp, LED industrial and mining lamp, UFO butterfly lamp, LED projector lamp, LED ultra-thin bottom light-emitting flat panel lamp and other products; its Minshan brand strong landing CCTV and signed strategic partners with many well-known brands at home and abroad; lighting; Minshan lighting; Morning Yaming; three brands in the domestic market. Possess a considerable share of sales.
我们为照明之艺术而生,将始终不懈地将照明事业发扬光大。 我们坚持以"诚信为本、质量第一、服务至上"的宗旨,竭诚与广大新老客户携手共进,共创世纪辉煌!
We are born for the art of lighting, and will continue to carry forward the lighting industry. We adhere to the tenet of "honesty, quality and service first", and wholeheartedly work together with the vast number of new and old customers to create a glorious century!
企业理念:
Business philosophy:
诚信:诚信是我们事业发展的基础.面对客户要心怀坦荡,信守质量和服务的承诺;面对内部工作要敬业负责,诚实履约。
Honesty: Honesty is the foundation of our career development. We should be open-minded to customers, keep the promise of quality and service, and be responsible and honest in the face of internal work.
进取:富有战斗力的团队是我们事业持续发展的保证.我们倡导员工保持积极乐观的心态,坚定目标,执着追求.对事业富有激情,永不懈怠和满足.在工作中不断挑战自我、成就自我、超越自我。
Enterprising: A team full of fighting power is the guarantee of the sustainable development of our career. We advocate that employees maintain a positive and optimistic attitude, firm goals and persistent pursuit. They are passionate about their career, never tireless and satisfied. They constantly challenge themselves, achieve themselves and surpass themselves in their work.
专业:我们的事业需要具备专业的技术和能力,每个员工都要勤于思考,肯于钻研,不断学习掌握本行业本岗位的先进知识,真正具备本职工作所需要的专业素质和技能,创造出高品质的产品。
Specialty: Our career needs professional technology and ability. Every employee should be diligent in thinking, willing to study, and constantly learn and master the advanced knowledge of his own position in the industry. He really has the professional qualities and skills required for his own work and creates high-quality products.
高效:稳健高速的发展,要求我们的组织对外部市场决策迅速;对客户需求快速反应;对内部运行简明快捷.使我们能抢占先机,降低成本,增强竞争力。
Efficiency: Steady and high-speed development requires our organization to make rapid decisions on external markets; respond quickly to customer needs; operate concisely and quickly on the inside so that we can seize the opportunity, reduce costs and enhance competitiveness.
创新:这是一个飞速发展的时代,渴望迅猛发展的企业必须要与时俱进,勇于创新.我们要以市场为导向,在产品、服务、管理等方面吸收新知识、新经验,善于探索新路径,创造和把握机遇,不断成长和提升,使企业具有生生不息的活力。
Innovation: This is an era of rapid development. Enterprises eager for rapid development must keep pace with the times and dare to innovate. We should take the market as the guide, absorb new knowledge and experience in products, services and management, be good at exploring new paths, creating and seizing opportunities, and constantly grow and improve so as to make enterprises have life and vitality. Constant vitality.