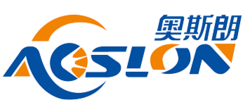 Zhongshan Jieguang Lighting Appliance Co.,Ltd.
COLLECTION
Company Name:Zhongshan Jieguang Lighting Appliance Co.,Ltd.
Industry: Ceiling Lamp,Panel Light,Kitchen Lamp
Business Type: Manufacturer/Agents
Company Profile:
Founded in August 2008, Zhongshan Jieguang Optoelectronics Co., Ltd. is located in Guzhen Town, Zhongshan City, Guangdong Province. The factory is located at No. 2, West 7th Road, Industrial Avenue, Gangnan Industrial Zone, Guzhen Town, with a total area of 2,800 square meters. The company's responsible person has eight years of experience in lighting production and manufacturing. The company specializes in the production of LED ultra-thin panel lights and surface mounted panel lamps. It is a company integrating product design, R&D, production, sales and service. It has a first-class technical engineering professional team and strong high-end product development and manufacturing capabilities. To provide customers with the most stable, reliable and safe high quality products. The company strives to create high-quality lighting products for customers with the business philosophy of quality, demanding, service-oriented, honesty and win-win.
After eight years of hard work, Jieguang Optoelectronics (AOSL) has already possessed large-scale production and operation capabilities and strong technical force. After the unremitting efforts and innovation of all employees, the products have gradually maintained the leading position in the same industry. It has formed a strategic pattern of "standing on the lights, going deep into the country, and expanding overseas".
Jieguang Optoelectronics (AOSL) knows the importance of quality. The company's CE, ROHS and other certifications to create a preferred brand for indoor lighting in China is another new goal of Jieguang Optoelectronics (AOSL). AOSL is committed to improving brand building, service and market operation capabilities while inheriting its existing design, R&D and manufacturing advantages. It is the strategic goal of the future to establish mutual assistance, win-win and long-term strategic cooperation with excellent partners at home and abroad, accelerate the expansion of domestic and foreign markets, and seize the commanding heights of the indoor lighting industry.