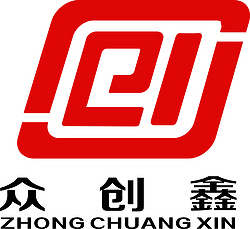 Shenzhen Zhong Chuang Xin Technology Co., Ltd.
COLLECTION
Company Name:Shenzhen Zhong Chuang Xin Technology Co., Ltd.
Industry: Manufacturing Equipment,Equipment,LED Manufacturing Equipment
Business Type: Manufacturer
Company Profile:
Shenzhen Zhong Chuang Xin Technology Co., Ltd. is a set design, production, sales, installation, maintenance as one of the new enterprise automation, professional development and production of dispensing machine, glue machine, glue machine, coating machine, LED soft light with silicone extrusion machine automation fluid control equipment and various types of automatic online point, irrigation, glue production line and all kinds of non-standard automation equipment.
The company mainly produces for LED, electronics, automotive, solar energy, photovoltaic industry automation equipment, mainly LED module LED light bar glue machine, glue machine, LED full casing lamp bulb glue machine, glue machine, electronic product dispenser, automatic on-line dispensing machine, glue machine, power supply resistance glue machine, glue machine, three solar paint coating machine; humanized design of equipment used, with easy and convenient operation, small error, glue control accuracy, and strong adaptability, can be the use of a machine.
In the production of enterprises in the fierce competition today, rising labor costs is a long-term trend of automation, improve production technology, reduce production costs, the enterprise out of the predicament, talent shows itself, to achieve new profit growth point onlyroad; independent innovation, break through the traditional mode, the establishment of a professional team of IE (Industrial Engineering) IE, by virtue of long-term practical experience and intelligent automation equipment, perfect technology integration, within a few years, the rapid development has become a process to provide professional solutions to improve automation equipment manufacturing and service providers, the company will according to the different needs of customers, provide the best solution to provide the best quality service. For customers, companies with good customer service service for customers to solve the menace from the rear. Shenzhen Zhong Chuang Xin Technology Co., Ltd. is located in No. 126 Building, Shifeng Science And Technology Park, Mashan Peak, Gongming, Guangming New District, Shenzhen. The company's main products are LED Manufacturing Equipment/Glue dispenser,plastic irrigation machines.