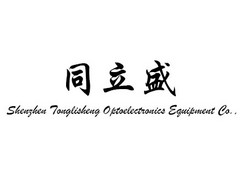 Shenzhen Tonglisheng Optoelectronics Equipment Co., Ltd
COLLECTION
Company Name:Shenzhen Tonglisheng Optoelectronics Equipment Co., Ltd
Industry: Equipment
Business Type: Manufacturer/Agents
Company Profile:
Shenzhen Tongli Sheng automation equipment Co., Ltd. is located in Yunsheng Industrial Park C building five floor (south side),third industrial Qu,Shiyan Street Tangtou community Tong Tau, Shenzhen Baoan District City, 
technology development and sales of the main machinery automation equipment, automation equipment, optical electromechanical integration equipment technology development; computer software; computer system integration and related technical advice; domestic trade, goods and technology import and export. 
Mechanical automation equipment, photoelectric automation equipment, etc.. Companies adhering to the "customer first" business philosophy, adhere to the "honest and trustworthy" principle to provide our clients with quality services. 
If you are interested in our products, please leave a message or call us!