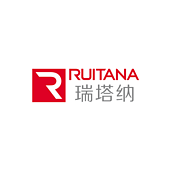 Shenzhen Ruitana Technology Co.,Ltd.
COLLECTION
Company Name:Shenzhen Ruitana Technology Co.,Ltd.
Industry: LED Lighting & Technology,High Bay Light
Business Nature: Manufacturer
Company Profile:
Shenzhen Ruitana Technology Co., Ltd. was founded in 2015 with registered capital of 10 million yuan. It has three sub-brands of QPSJ Fin Family, Ruitana Ritana and Rotona. It specializes in the production of high-power LED bulbs, industrial and mining lamps, UFO flying saucer lamps, tower pendant lamps and a series of new LED lamps. It is a collection of R&D, production, sales and services. Integrated 4S high-tech enterprises.
公司拥有,国际国內领先的LED灯具的技术开发和产品应用体系,严苛的质量控制体系确保产品优质可靠,行业领先的研发体系保障瑞塔纳持续创新,产品先后通过ISO9001认证,获得CE,ROHS和BIS等认证,并获得专利多达10项。
The company has the leading technology development and product application system of LED lamps at home and abroad, strict quality control system to ensure product quality and reliability, industry-leading R&D system to ensure Ritana's continuous innovation, products have passed the ISO 9001 certification, obtained CE, ROHS and BIS certification, and received up to 10 patents.
强大的研发实力和稳定的发展保证了我们推向市场的每件产品都具有可靠地质量,科学的配光,精美的外观,绿色环保和超长的使用寿命,产品远销国内外及南美地区。
Strong R&D strength and stable development ensure that every product we promote to the market has reliable quality, scientific lighting, exquisite appearance, green environmental protection and long service life. The products are exported to domestic and foreign markets and South America.
瑞塔纳致力于品牌的建立和维护,充分发挥企业的产品优势,服务优势,技术优势,市场优势环保优势和完善的市场服务优势,使产品和服务更高的适合市场的需求,以良好的信誉和可靠地质量走向良性发展的轨迹。
Ruitana is committed to the establishment and maintenance of brands, giving full play to the advantages of products, services, technology, market, environmental protection and perfect market services, so that products and services are more suitable for market demand, with a good reputation and reliable quality to the track of sound development.
在未来几年,瑞塔纳将横向发展产业链,为客户创造价值的同时,大力推进品牌文化建设,并积极响应国家政策号召,大力发展节能减污,绿色环保事业,努力打造国际LED知名品牌,让科技之光温暖大于世界!
In the next few years, Ritana will develop the industry chain horizontally, create value for customers, vigorously promote the construction of brand culture, and actively respond to the call of national policy, vigorously develop energy conservation and pollution reduction, green environmental protection, and strive to build an internationally renowned brand of LED, so that the light of science and technology is warmer than the world!