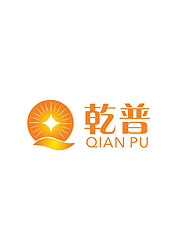 Zhongshan Qianpu Lighting Co.,Ltd.
COLLECTION
Company Name:Zhongshan Qianpu Lighting Co.,Ltd.
Industry: LED Bulb
Business Type: Manufacturer/Agents
Company Profile:
"Zhongshan Ganpu (Rongsheng) Lighting Co., Ltd." is located in Guzhen, Zhongshan, registered in Shenzhen. After 8 years of development and sprint, the company has grown step by step and established its own brand. It has become an LED lighting company with R&D, mold injection, assembly and production, and a technical team and sales team.
The company mainly develops and produces LED lighting products, with many years of production experience and advanced engineering team. Under the independent research and development and production of products, it is more conducive to the quality of products controlled by enterprises and enhance the service experience. In this highly competitive market, "Ganpu (Rongsheng) Lighting" is constantly pursuing sales channels in the domestic market. At the same time, the products are exported to overseas countries and have achieved good strategic cooperation with customers.
"The market is like the sea, the enterprise is like a boat, the quality is like a rudder, and the employee is the helmsman." This is the unforgettable spirit that our company has been developing.