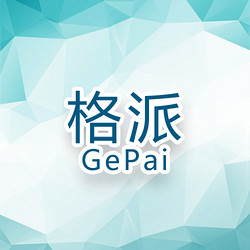 Jiangmen Jianghai Gepai Lighting CO.,LTD.
COLLECTION
Company Name:Jiangmen Jianghai Gepai Lighting CO.,LTD.
Industry: Ceiling Lamp,LED Bulb
Business Type: Manufacturer/Agents
Company Profile:
[mission] to provide customers with quality products and lighting solutions, continue to create maximum value for customers.
[enterprise vision] to build a green lighting based brand lighting.
[summary] Gepai company photoelectric Co. Ltd. was founded in December 1, 2009, the company is located in Guangdong province Jiangmen City high-tech Qu Minghui Road, the inception of the company is mainly to foreign trade, into 2013, Gepai photoelectric system reform, the establishment of LED division, and the establishment of LED laboratory, office products, production lines and dust-free workshop. The company set product design, development, sales, focus on quality, attention to health. Specializing in the production of LED commercial lighting, lighting engineering, lighting, electric light source Home Furnishing auxiliary series products, the company has been adhering to the "intention to create quality, sincere life" business philosophy to serve customers at home and abroad.
Gepai photoelectric stressed to meet the needs of existing customers and guide the future trend of the application as the center, the function and appearance of product design, quality as a whole organic combination of research of series of products, with advanced lighting technology service life. And by virtue of superior product quality, thoughtful service to create a new generation of LED field leader.
The core concept of "photoelectric" adhering to the "professional, focused on LED lighting," the core idea of the customer is responsible for social responsibility.
Service concept] service to create value, service to win respect, service brand building.