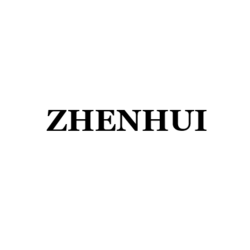 Guangdong Zhenhui Fire Technology Co., Ltd.
COLLECTION
Company Name:Guangdong Zhenhui Fire Technology Co., Ltd.
Industry: Lighting Products,Decorative Lighting
Business Nature: Manufacturer
Company Profile:
Zhenhui was founded in 1989. Over the years, we have been committed to the development and manufacture of high-quality fire emergency lighting, centralized power, centralized control intelligent fire emergency lighting and evacuation indication systems, LED lighting. It is the governing unit of China Lighting Electrical Appliances Association, member of China Fire Protection Association, and has rich experience in professional production of fire emergency lighting and LED commercial lighting products.
Over the years, the company has been focusing on quality and pragmatic innovation, paying attention to the development of talents, conducting strict training and assessment on employees, continuously improving the overall quality of employees, standardizing internal management, integrating advanced marketing strategies, and adopting new products enter new fields, improve the overall competitiveness of enterprises, adopt new technologies to continuously develop new products, take the road of sustainable development of enterprises, and make continuous improvement of products, processes and systems as an eternal goal of the company!