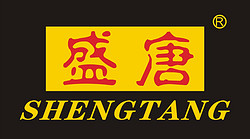 Guangdong Shengtang New Material & Technology Co.,Ltd
COLLECTION
Company Name:Guangdong Shengtang New Material & Technology Co.,Ltd
Industry: Others,Others
Business Type: Manufacturer/Agents
Company Profile:
The predecessor of Guangdong Shengtang New Material Technology Co., Ltd. is Jiangmen Shengtang New Material Technology Co., Ltd., founded in 2006, is a technology-oriented manufacturer specializing in the analysis and research of LED lighting technology. The company has built-in LEDs. Lighting application technology analysis laboratory, has a technical research and development team of chemical industry and industry application, with an implementation service team with both technical and application services, is committed to providing customers with comprehensive LED lighting application technology analysis and solutions.
The company specializes in the development, production, sales and supporting services of LED electronic industry glue products. It has independent research and development production capacity, perfect production equipment and sound quality system. It has passed ISO9001-2015 quality management system certification, and "Shengtang Glue" is the company's autonomy brand, the main product categories are: single-component silicone, two-component silicone, epoxy, PU glue, LED package, electronic / power potting, optical lens glue, thermal grease, thermal silica, thermal double-sided adhesive , UV shadowless glue, adhesive glue, etc.
Shengtang has promised that the business philosophy of "innovation drives development, quality creates brand, service leads the future", and takes its own responsibility, creating a brand reputation of Shengtang. Twenty years' history, Shengtang staff will continue to carry forward the spirit of "hard work and re-starting business", and keep the entrepreneurial dream to the end.