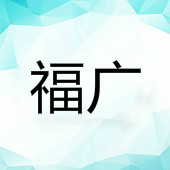 Zhongshan FuGuang Lighting Co.,Ltd.
COLLECTION
Company Name:Zhongshan FuGuang Lighting Co.,Ltd.
Industry: LED Lighting & Technology
Business Type: Manufacturer
Company Profile:
Zhongshan Fuguang Lighting Electrical Appliances Co., Ltd. (GOLDSUNDA) was founded on April 11, 2016. It is one of the main suppliers of the Internet of Things market in China and has successfully entered the Internet of Things market at home and abroad. At present, it is focusing on the research and development, development, production and sales of Internet of Things technology and products, and striving to provide more for operators. Network solutions, team adhere to R&D investment and design innovation, to achieve intelligent home, office, Hotel and other scenarios, to create a safer, more energy-saving, more efficient and sustainable living environment for customers.
通过核心物联网,云计算等技术,链接基础电器,使设备互连互通,构建包括智能控制中心,智能照明系统,联通环境系统,智能安防系统,能源管理系统,门窗遮阳系统等十七大系统,意味着物联网进入了一个新的快速发展时期。
Through the core technology of Internet of Things, cloud computing and other technologies, linking basic electrical appliances, interconnecting and interworking equipment, building 17 major systems including intelligent control center, intelligent lighting system, interconnection environment system, intelligent security system, energy management system, door and window shading system, etc., means that the Internet of Things has entered a new and rapid development. Period.
高盛达15年专注生产制造,是一家集生产制造、技术研发、销售服务于一体的企业,主营;2.4G智能驱动,智能轻触开关,智能无源开关,智能门锁,智能人体红外等等所有物联网产品。 公司注册资金100万元,在广东中山小榄生产基地和研发中心,总面积达5000平方米,产品取得3C、CE、IOS9001等多项认证。
Goldman Sachs has devoted 15 years to manufacturing. It is an enterprise integrating manufacturing, technology research and development, sales and service. It mainly operates 2.4 G intelligent drive, smart touch switch, smart passive switch, smart door lock, smart human infrared and other Internet of Things products. With a registered capital of 1 million yuan, the company has a total area of 5,000 square meters in Xiaolan Production Base and R&D Center in Zhongshan, Guangdong Province. Its products have been certified by 3C, CE, IOS9001, etc.
"以品质为立足之本",GOLDSUNDA先后投入100多万元建设国家级标准焓差实验室、老化架、产品能性检测室,三条领先于行业水平的自动化生产线等。我们严抓产品设计、材料选用、生产工艺等环节,为全球客户提供技术领先、品质卓越的物联网设备。
GOLDSUNDA has invested more than 1 million yuan to build a national standard enthalpy difference laboratory, an aging rack and a product performance testing room, three leading automation production lines in the industry. We strictly focus on product design, material selection, production process and other links, to provide the world's customers with leading technology, excellent quality Internet of Things equipment.
GOLDSUNDA现有专业技工能够迅速响应并派出专业的工作人员上门服务;建立一个强大的服务体系,为客户提供专业、贴心的全方位服务,GOLDSUNDA一直以来努力的方向。
GOLDSUNDA's existing professional technicians can respond quickly and send professional staff to door service; establish a strong service system to provide customers with professional, intimate and all-round services, GOLDSUNDA has been working towards the direction.