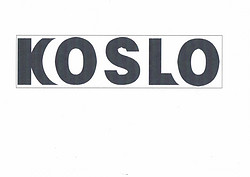 Foshan Koslo Electrical Co., Ltd
COLLECTION
Company Name:Foshan Koslo Electrical Co., Ltd
Industry: Switch
Business Type: Manufacturer/Agents
Company Profile:
Koslo Electric International Group is a member of the world famous brand council from Germany, which is a member of the world famous brand. The headquarters is located in Berlin, Germany. The group was founded in 1895 and entered China in 2003. It has a century of professional manufacturing history. The earliest European company that produced electrical switches, due to its outstanding management and contribution, in the mid-1920s, the famous Einstein and Mrs. Curie made a special trip to the Koslo Group. Today, after several generations of Koslo leaders and employees, Koslo Electric has successfully completed several large-scale acquisitions. It is a complex industrial enterprise consisting of 18 manufacturing centers and has strong technology and strong capital. Multinational group, with sales in all over the world, has established several production bases and branches in four continents, providing more than 4,800 products to the global market, hundreds of millions of loyal users worldwide, in Europe and the world, Koslo Electric has always led the world's weak and low-voltage electrical market development as a world leader. Koslo Electric has a large amount of intellectual property rights, low-voltage electrical switch accessories occupy a major share of the international market, weak electricity, intelligent system products make it a strong tie in the international market in this field. At the same time, Koslo Electric is also a pioneer in communications and technology, and is the first company in Germany to work with other European counterparts to develop intelligent system standards.
Koslo Electric established a cooperative business relationship with China in 2004. It is the largest foreign-invested electrician brand in China. It has two Asian production bases in China, dedicated to electrician lighting, network intelligence and low-voltage electrical accessories. The production and process are monitored by high-tech quality experts from the Koslo headquarters in Germany to ensure the quality of each product, so that every product produced from the Koslo Group can exceed market expectations.
Koslo Electric's large-scale global manufacturing network and support platform, as well as its strong technical strength, exquisite craftsmanship and advanced service concept, make it a mainstream brand in the Chinese electrical appliance market, guaranteeing every piece for Chinese users. Products are the perfect example of three tastes, quality and service.