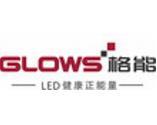 Foshan Glows Lighting Co.,Ltd
COLLECTION
Company Name:Foshan Glows Lighting Co.,Ltd
Industry: LED Lighting & Technology
Business Nature: Manufacturer/Agents
Company Profile:
GLOWS manufacturing processes are using high standard process, combined with exquisite manufacturing technology, and strive to every detail through strict quality control, to ensure the reliability and stability of product quality. After years of rigorous and persistent quality, many of our products meet and exceed industry standards. To maintain long-term close cooperative partnership between GLOWS and many international lighting brands, great efforts to promote the rapid development of GLOWS, laid a solid foundation for the advantages of GLOWS Technology International par. GLOWS has a large number of industrial intellectual property rights, for the global market to provide many high-end energy-saving lighting application of high-tech achievements.
The pursuit of customer satisfaction maximization is the highest purpose of GLOWS service concept! GLOWS is committed to providing high quality products and considerate service for the customer market, currently in the country has set up a scientific sales network, strategic partnership with distributors, jointly established the high efficiency of capital flow, information flow and logistics cooperation platform. The use of integrated marketing strategy, scientific and efficient sales channels, high-quality products to promote brand building, high reputation brand pull consumption, the formation of brand and customer satisfaction benign interaction.
Looking to the future, GLOWS will be a higher growth of the product development and manufacturing philosophy, to provide customers with a better choice!
GLOWS (Foshan geneng Lighting Appliance Co., Ltd.) production base is located in the hinterland of the Pearl River Delta economic development, high-tech photovoltaic / lighting industry gathered in the manufacturing city of Guangdong in Foshan, is a company dedicated to the research of lighting electronic products: electric energy into high-tech enterprises how to reduce energy consumption, improve the efficiency and quality of the light output in the process of visible light.
It is a great honor for us to serve you! Welcome to communicate with your company to our company!
GLOWS has a high-quality product development technology and management team to lead the company endeavor; with high technology, stable workforce laying quality advantages; has a complete management system and the body action to promote the development of the enterprise; has advanced management mode and the fine tradition of precision plastic enterprise culture, is a leading technology, advanced equipment and management is perfect high-end lighting products manufacturing enterprises.
The pursuit of excellence / pilot industry is the core of the quality management of GLOWS, GLOWS has advanced manufacturing equipment, professional and technical personnel skilled and experienced. After many years of professional deep development, GLOWS in the high-end energy-saving lighting areas have accumulated rich development experience in manufacturing, product sales network around the world, with excellent performance by the majority of customers praise.