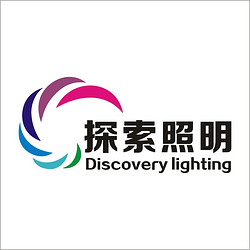 Discovery Lighting
COLLECTION
Company Name:Discovery Lighting
Industry: Ceiling Lamp,Panel Light,Down Lamp,LED Bulb,Bay Light/Mining Light,Floodlight
Business Type: Manufacturer
Company Profile:
Zhongshan Discovery Lighting Co., Ltd. is a high-tech enterprise established in 2012. It is located in Beihai Industrial Zone, Haizhou Town, Guzhen Town, Zhongshan City, Guangdong Province, which is the name of "China Lighting Capital" and the "Hometown of Sun Yat-sen".
The company covers an area of more than 20,000 square meters, and has a product design center, research and development center, engineering commissioning/testing center, multiple production bases, sales service centers and large turnover warehouses. It has more than 500 high-quality production employees and has superb technology. The R&D team and the excellent enterprise management team have declared a number of self-developed product design patents.
Based on the LED light source industry, the company leads the industry's healthy development, technological transformation and model innovation, and is engaged in LED light source products and peripheral design, R&D, commissioning, production, sales and service.
Company adhering to the "healthy development is the last word" corporate philosophy, "pragmatic and efficient, people-oriented" management philosophy, "market-oriented" business philosophy, serving the LED light source industry channels and mass consumers, to meet customer demand.
Excellent product quality is the lifeblood of the company's survival, and it is also the company's unswerving self-requirement. From product design, research and development, testing, production to packaging and delivery, a complete and scientific inspection quality assurance system has been formed. The whole product program implements "industrialization, standardization, proceduralization, institutionalization, and scale", so that the mass consumers can "buy the comfort and ease of use".
In the long-term career that will surely fight for life, in the concept of seeking common ground while reserving differences, harmony and win-win, Zhongshan Discovery Lighting to form a corporate culture centered on "love sharing, responsibility, honesty, and gratitude" , go hand in hand with upstream suppliers and channel agents to develop together and meet a better tomorrow.